Festival top brass said the Park City event will open with a Special screening of Adam Rifkin and Penn Jillette's Director's Cut.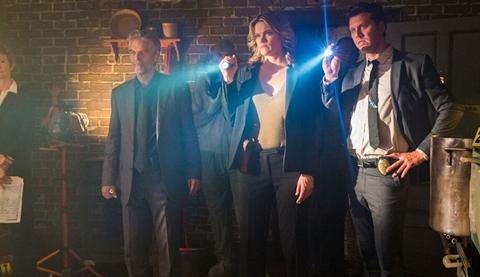 Overall the additional selections announced on Tuesday encompass 23 world, 13 North American and 13 US premieres.
Special Screenings include sci-fi features Let's Be Evil from Martin Owen and Embers from Claire Carré, which will close the festival.
Beyond Program selections include Axel Ranisch's Alky Alky and Daniel Martinico's Excursions.
The Oscar-qualifying shorts section presents 39 American and 32 international productions in Narrative, Documentary, Animation, Anarchy and Experimental sections.
"The Slamdance Special Screenings section this year is a mix of higher profile work, remarkable talent and a film we thought truly deserved further exposure," said Special Screenings programmer Paul Rachman.
"Our closing night choice of Claire Carre's Embers is not a premiere but so what? We're far more interested getting behind a visionary film from a woman director we are excited to support and help expand her career and audience reach."
Beyond programming "captain" Josh Mandel, said: "In the Beyond section at Slamdance, narrative and documentary films share centre stage. This year's Beyond films push boundaries in story, character, and directorial vision, and ultimately bring a greater worldview into focus."
The 2016 Slamdance Film Festival will take place from January 22-28 in Park City, Utah. For the full line-up click here.