Dir: James Ponsoldt. US. 2012. 85mins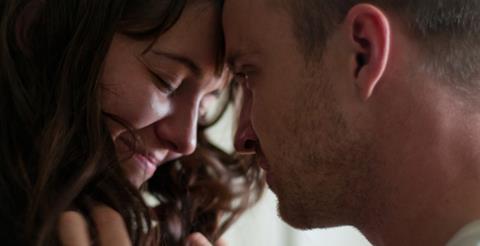 Alcoholism is hardly a new subject for drama – it's been famously tackled in films like Days Of Wine and Roses and Leaving Las Vegas – but Smashed is a sturdy addition to the genre. Chronicling the journey of a young married woman who decides that her and her husband's drinking binges need to stop – no matter how fun they are – the second feature from director James Ponsoldt is a modest but emotionally potent study of addiction and recovery.
Smashed isn't interested in hurling self-help bromides but instead focuses on how ordinary people struggle with their dependencies.
This Sundance entry in the US Dramatic Competition has the benefit of featuring rising star Mary Elizabeth Winstead in her weightiest dramatic role. Despite its potentially difficult subject matter, Smashed is an accessible indie that should attract arthouse crowds, particularly if strong reviews mention the good work by Winstead and her co-star Aaron Paul, who has enjoyed notoriety of late as one of the leads of the acclaimed TV series Breaking Bad.
When Smashed opens, we discover that schoolteacher Kate (Winstead) and writer Charlie (Paul) are a wonderfully happy Los Angeles couple who enjoy getting drunk together and hanging out with their friends. But after a bender that finds her smoking crack and waking up in the middle of nowhere, Kate begins to see that her drinking is becoming a serious problem, which prompts her to join AA. Unfortunately, Charlie shows no interest in his wife's attempts to get sober, causing tensions to build between them.
The best aspect of Smashed is its low-key, non-judgemental treatment of alcoholism, which allows the audience to initially find the couple's drunken exploits charming before eventually showing the real danger they're bringing to themselves. Refusing to cast either character as the villain, Ponsoldt – whose first film, Off The Black, also dealt with an alcoholic – is just as concerned with Kate's difficult path to sobriety as it is with their relationship.
In understated but resonant ways, Smashed illustrates just how much their marriage is connected to their drinking – and how Kate's desire to change puts a potentially irreparable strain on their bond.
Winstead and Paul are intensely empathetic as the tight-knit couple, and they succeed in showing the highs and lows of drinking without falling back on showy technique or melodramatic grandstanding. But there's also good work from a supporting ensemble that includes Nick Offerman as Kate's co-worker and fellow alcoholic, Megan Mullally as her boss, and Octavia Spencer as her AA sponsor.
Smashed isn't interested in hurling self-help bromides but instead focuses on how ordinary people struggle with their dependencies, and the cast's casual ease with their roles allows the movie, while hardly revelatory or momentous, the opportunity to be quietly heartbreaking.
Production companies: Super Crispy Entertainment, Front Porch Films
International sales: United Talent Agency, www.unitedtalent.com
Producers: Jonathan Schwartz, Andrea Sperling, Jennifer Cochis
Executive producers: Audrey Wilf, Zygi Wilf
Screenplay: James Ponsoldt & Susan Burke
Cinematography: Tobias Datum
Production designer: Linda Sena
Editor: Suzanne Spangler
Music: Eric D. Johnson, Andy Cabic
Website: www.twitter.com/SmashedMovie
Main cast: Mary Elizabeth Winstead, Aaron Paul, Nick Offerman, Megan Mullally, Octavia Spencer, Mary Kay Place, Kyle Gallner, Mackenzie Davis, Bree Turner