Singapore outfit Spackman Entertainment Group teams with Hong Kong-based National Arts Entertainment and Culture Group (NEA).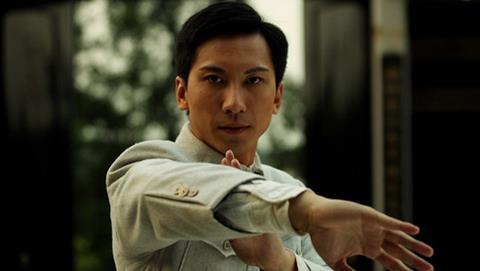 Singapore-listed Spackman Entertainment Group has announced a partnership with Hong Kong-listed National Arts Entertainment and Culture Group (NEA).
Their goals include collaborating on producing and distributing films for the China, Korea and global markets, establishing a film fund and a 50:50 joint venture company.
Listed on the Catalist board of the Singapore stock exchange, Spackman owns UAA Korea Co., the talent management agency that represents pan-Asian stars such as Song Hye-kyo, Gang Dong-won and Yoo Ah-in.
The company's subsidiaries include Korean production companies Zip Cinema, Opus Pictures and Novus Mediacorp. Their credits include Snowpiercer, Cold Eyes and All About My Wife.
Based in Hong Kong, investment holding company NAE Group is listed on the Growth Enterprise Market of the Hong Kong Stock Exchange.
Its subsidiaries are involved in theatrical film production and distribution, artist management, and the operation of hotels and a film studio in Foshan, China. Company credits include The Legend Is Born - Ip Man, Golden Brother and Ip Man: The Final Fight.
Charles Spackman, executive chairman of Spackman Entertainment Group, said: "We are delighted to announce this collaboration with our new Chinese partner. With this partnership, both parties will be able to leverage on each other's expertise in our domestic markets, and we envisage that this partnership with NAE will bring more opportunities for the Group to further grow and establish its presence in the Chinese market."
The partners will collaborate on producing and distributing Chinese-language films for the China market, Korean-language films for the Korea market and English-language films for the global market.
They also plan to collaborate on talent management, television show production and other media-related business.