Dir: Nicolas Boukhrief. France. 2009. 105 mins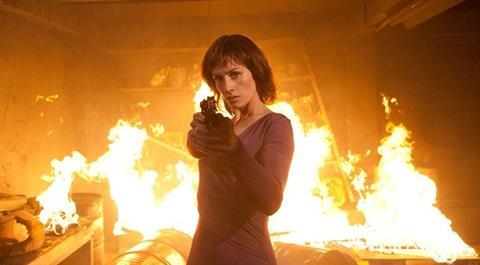 This brutally glossy cop thriller (released in France as Gardiens de l'ordre) features a standout performance by the ever-impressive Cécile de France as a cop who joins her partner for some after-hours sleuthing to try and bring down a deadly drug cartel.
Cécile de France is especially impressive as the stony faced cop willing to take some serious risks.
Sold internationally by Gaumont as Sphinx (which relates to a new line in drugs rather than any Egyptian theme), the film could find a home in markets fond of a tasty French 'policier', or keen to exploit Belgian actress Cécile de France's growing profile – she gave strong performances in Mesrine and Orchestra Seats, and has a lead role in Clint Eastwood's upcoming supernatural drama Hereafter.
Cop Julie (de France) is teamed with newly transferred officer Simon (Fred Testot), but when a fellow cop is killed during a seemingly ordinary raid they unearth a new and dangerous line of designer amphetamines – luminous tablets known on the street as sphinx.
They arrest the drugged-up businessman who killed their colleague, but corruption within the police force sees the man released and Julie and Simon accused of blundering the arrest. They decide to prove their innocence by posing as drug dealers by night, and working their way into the drug cartel's hierarchy.
Simon becomes increasingly unhinged as they work their way deeper into the cartel, and the pair take over a plush flat that is officially part of a police investigation as part of their cover. But the cartel suspect them, leading to an explosive climax in the ringleader's mansion.
In truth there is little original about Sphinx, but it is a nicely paced cop thriller that delivers in terms of action, with Cécile de France especially impressive as the stony faced cop willing to take some serious risks. She and Fred Testot make a good-looking team, with their chemistry the real driving-force of the film.
Production companies: Les Films du Worso, Gaumont, Entre Chien et Loup, Mikros Image
International sales: Gaumont, www.gaumont.net
Producer: Sylvia Pualat
Screenplay: Nicolas Boukhrief, Dan Sasson
Cinematography: Dominique Colin
Editor: Lydia Decobert
Production designer: Maamar Ech-Cheikh
Music: Nicolas Baby
Website: http://gardiensdelordre.gaumont.fr
Main cast: Cécile de France, Fred Testot, Julien Boisselier, Nicolas Marie, Stephan Wojtowicz