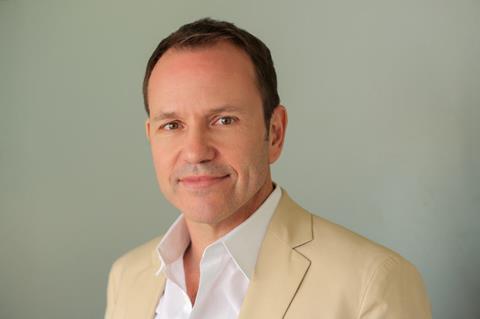 Worldwide sales, production and finance company The Exchange is celebrating 10 years of deal-making at AFM 2021.
Created by veteran sales executive Brian O'Shea in 2011, the Los Angeles-based company specialises in high-quality, commercial films that appeal to both North American audiences and the ever-evolving global film market.
Over the last decade, the Exchange has acquired, financed, produced and/or sold over 200 films with budgets ranging from $5m to $90m, including studio projects from Sony, Fox and Universal and, lately, streaming projects with Netflix , Hulu and Amazon among others.
The company has recently added producing to its activities and is attending AFM with Amy Rice's The Independent, a political thriller set in the final weeks of a presidential election that stars former WWE star John Cena, Brian Cox and Jodie Turner-Smith.
The Exchange's head of acquisitions and productions Caddy Vanasirikul and writer Evan Parter are producing alongside Ryan Cunningham of Anonymous Content and Sam Bisbee of Park Pictures and Thea Dunlap.
O'Shea and Nat McCormick, The Exchange's head of worldwide distribution, serve as executive producers with Lance Acord and Jackie Kelman Bisbee of Park Pictures.
Vanasirikul is also producing Nightfall, directed by Bafta TV award-winner James Strong, which stars Dominic Cooper, with Catapult Entertainment's Chris Watkins and Kevin Goetz.
Also in the AFM line-up is Kaley Cuoco-starrer Meet Cute directed by Alex Lehmann, George Gallo's thriller Muti starring Morgan Freeman, Cole Hauser, Peter Stormare, and Vernon Davis, and Houman Seyyedi's The Frog, as well as the Zoe Saldana and Garett Hudland drama Keyhole Garden, Liev Schreiber and Matida De Angelis romance Across The River And Into The Trees, and Justine Bateman's directorial debut Violet starring Olivia Munn which premiered at SXSW.
O'Shea says the company is platform-agnostic and prides itself on its ability to adapt to what each individual project requires.
"The Exchange brings an ability to be flexbile with its deal making and investment strategy," says O'Shea. "We focus on creativity, not just who is the star and what is the genre. Don't get me wrong, we at The Exchange love a good action movie with a big star – they always sell well and we have done a lot of them. But it's the freedom of expression and creativity that is the secret sauce to a breakout film.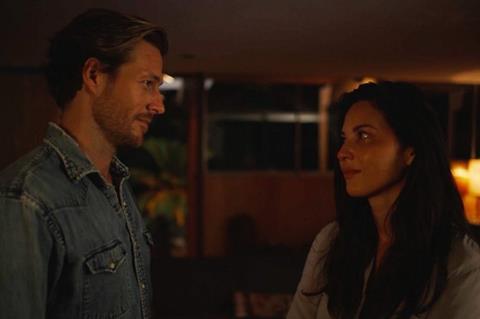 "We are driven by originality and marketability. We see those two elements as the key to what we will develop, produce and/or sell. "
Over the last 10 years The Exchange has adapted to the market and evolved into becoming a creator as well as a willing partner for existing projects. "We have our own development and production fund, a talented young team and long-standing experience and relationships to bring to the table," he explains. "But we also continue to partner on already packaged titles."
Bright future
The company has come a long way since O'Shea decided to go it alone and exited Affinity International where he was president, worldwide sales and distribution.
He launched The Exchange with one film, Slightly Single in LA starring Lacey Chabert, at the European Film Market in Berlin in 2011. He eschewed a formal office, preferring to work from the bars of the Ritz and Marriott hotels in the city. He admits it wasn't easy in the early days and credits Marina Fuentes Arredona, CEO at Spanish-sales outfit United Way España, as being one of his most supportive friends, the one who helped to keep the dream of his own company alive.
O'Shea went on to assemble a diverse team of rising executives as well as veterans from a coterie of trusted friends and contacts garnered from his over 20 years in the business. (His previous roles have included senior vice president of worldwide distribution at Media 8, international sales senior vice president at First Look International and vice president of legal affairs and international sales at Concorde-New Horizons.)
The team now includes COO Giovanna Trischitta, who O'Shea has known from more than 20 years and who boasts vast experience in film production as well as domestic and international distribution, and Danny Gusman, who joined The Exchange as a junior executive. He has risen up through the ranks to become vice president, marketing and promotions. "We promote from within, and we are a loyal bunch," notes O'Shea.
Ten years on and O'Shea is excited for the future: The Exchange is hungry to evolve, to thrive and meet the challenges of the next 10 years.
"We've stayed independent," says O'Shea, of one of the company's strengths. "We have no outside investors. There are few companies like us. Watch this space, we're going to change even more."
Contact: Brian O'Shea, brian@theexchange.ws, + (1) 310 935 3760

The Exchange is a leading worldwide sales, finance and production company committed to creating strong relationships between filmmakers, film financiers and distributors through the exchange of product, information and commerce.