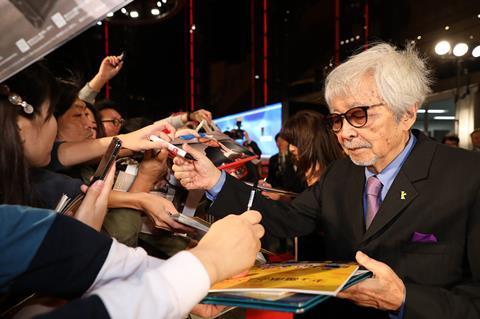 The Tokyo International Film Festival (TIFF) is now open for submissions until July 17, 2020. For more information please visit the TIFF official website. The 33rd TIFF will take place from October 31-November 9, 2020 for 10 days.
TIFFCOM, an affiliated market of TIFF, will take place at the new venue, the Prince Park Tower this year. The venue is in the center of Tokyo and closer to the Roppongi where the festival main venue is located. The dates overlapping with TIFF will be November 4-6, with the connection between festival and market stronger than ever this year. TIFFCOM is now open for entries. Please find more details here.
With the current Covid-19 challenges affecting the whole globe, TIFFCOM aims to provide a platform to help the continuation of the content sector. In addition to the existing marketplace for finished-content deals, TIFFCOM will also provide more opportunities and new encounters through new initiatives and seminars.
One of the new initiatives launched this year is Tokyo Gap-Financing Market (TGFM), an international coproduction market to find financing partners. Held under the umbrella of TIFFCOM2020 and within the same venue, it is now calling for projects for its first edition.
The TGFM is a platform for up to 20 selected projects, either fiction films, fiction TV series, animated feature films and animated TV series. The market aims to support Japanese, Asian and international producers in securing financing for their projects through one-on-one meetings with professionals from around the globe, including producers, sales agents, distributors, financiers, broadcasters and other potential funders. In addition, each project will have broad networking opportunities at TIFFCOM 2020 and TIFF.
The aim of the TGFMis to produce higher quality films that will be selected by international film festivals and markets such as TIFF and TIFFCOM.
More details below.
Tokyo Gap-Financing Market(TIFFCOM 2020)
Dates: November 4 (Wed.) – 6 (Fri.), 2020
Venues: The Prince Park Tower Tokyo (4-8-1 Shibakoen, Minato-ku, Tokyo)
More details here

This call is open to Japanese, Asian and International projects in the following categories:
Feature Films (Fiction, Animation)
The project must be a fiction feature film or a long feature animation with a running time above 70 minutes and intended for theatrical distribution. Each project must have secured 60% of its budget and must prove that this financing is in place.
TV series (Fiction, Animation)
TV series projects can be fiction and/or animation with a minimum length of 5x26 minutes. Each project must have secured 50% of its budget and must prove that this financing is in place.
Submissions should be made through the Tokyo Gap-Financing Market Online Entry Form:  
PROJECT SUBMISSION DEADLINE JULY 1, 2020

The Tokyo International Film Festival (TIFF) was established in 1985 and takes place in late October-November. TIFFCOM is an affiliated market of TIFF.