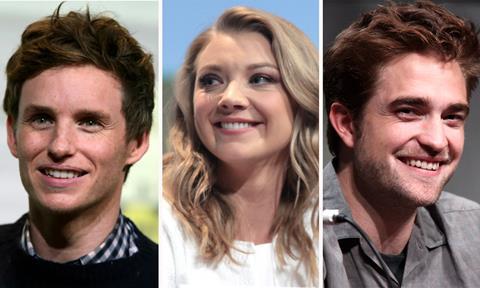 Screen's second edition of Stars of Tomorrow showcases many actors that are now international and award-winning celebrities.
The 2005 list includes now-Oscar winner Eddie Redmayne (for The Theory Of Everything), David Oyelowo, who went on to play Martin Luther King Jr. in Selma, Game of Thrones' Natalie Dormer and Twlight star Robert Pattinson.
The entire roster of the 2005 filmmakers and actors is below.
ACTORS
Amil Ameen
Lisa Dillon
Anna Brewster
Dominic Cooper
Natalie Dormer
Joe Flynn
Mary Nighy
David Oyelowo
Eddie Redmayne
Nina Sosanya
Natalia Tena
Tom Sturridge
Jaime Winstone
Robert Pattinson
Ruth Negga
FILMMAKERS
Paul Angunawela, writer-directors
Robin Baker, writer-directors
Amanda Boyle, writer-directors
Patrick Collerton, writer-directors
Marc Craste, writer-directors
Amit Gupta, writer-directors
Simon Hook, writer-directors
Peter Mackie Burns, writer-directors
Annie Watson, writer-directors
Alan Smith and Adam Foulkes, directors (As: Smith & Foulkes)
Jonny Campbell, director
Iain B. MacDonald, director
Rupert Sanders, director
Kerri Hayden, writer
Abi Morgan, writer
Mia Bays, producer
Darren Bender, producer
Rachel Robey and Al Clark, producers
Barry Ryan, producer
Neil Jaworski, producer
COLLABORATORS
Simon Chaudoir, Cinematographer
Leonie Hartard, Costume designer
Baz Irvine, Cinematographer
Peter Lambert, Editor
Emma Meaden, Sound recordist
AUSTRALIAN STARS OF TOMORROW 2005
ACTORS
Anh Do
Emma Booth
Michael Dorman
Damon Herriman
David Lyons
Ella Scott-Lynch
Alice McConnell
Ewen Leslie
Anna Torv
Billie Rose Prichard
Matt Le Nevez
Teresa Palmer
Tom Budge
Victoria Thaine
FILMMAKERS
Alice Addison, writer
Ben Chessell, writer-director
Anthony Hayes, writer-director
Glendyn Ivin, writer-director
Matthew Saville, writer-director
Catriona McKenzie, writer-director
Lizzette Atkins and Beth Frey, producers
Kylie du Fresne, producer
Kath Shelper, producer
Jessica Hobbs, director
Emma Freeman, director
Warwick Thornton, writer-director-cinematographer
Anthony Lucas, animation director
Andrew Lancaster, director-composer