Borderline Films co-founders Josh Mond, Sean Durkin and Antonio Campos have unveiled a label to board projects as executive producers starting with Park City selection The Eyes Of My Mother.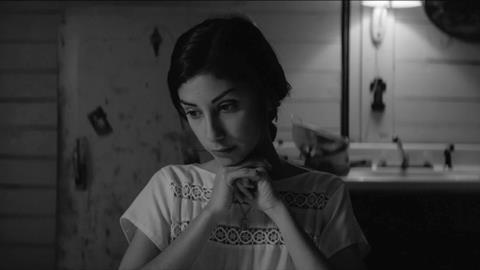 The black-and-white drama explores the dark obsessions of a lonely young woman in the wake of a tragedy in the countryside and premieres in NEXT on Friday.
Nicolas Pesce presented the concept for his directorial debut to Mond while working on the latter's Sundance 2015 Next Audience Award winner James White.
Borderline oversaw the process from development through post-production. Jacob Wasserman, Schulyer Weiss and Max Born are the producers.
"We started Borderline Films so that we had each other's support and felt safe making the films we wanted to make," said Mond on behalf of the group.
"We've been fortunate enough to have all made our first feature and want to use our experience to provide that same kind of support to help other like-minded filmmakers, whether they be our contemporaries or from the next generation of young directors."
Borderline's most recent feature Christine from Campos stars Rebecca Hall and will premiere at Sundance on Saturday.
The collective's credits include Martha Marcy May Marlene, Simon Killer and Afterschool.