Festival top brass on Tuesday announced the line-up of 72 short films that for the first time will encompass Midnight and New Frontier sections.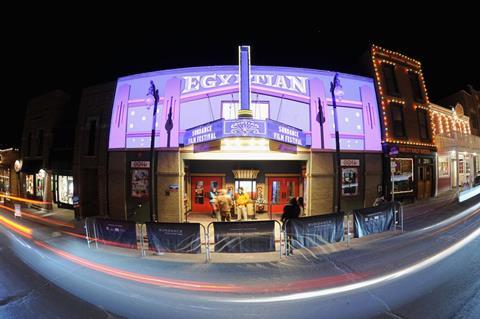 "Our longstanding showcase of short films has become a home for audiences who love watching these rowdy, sweet, scary and surprising stories," said Sundance senior programmer Sundance Mike Plante.
"In recent years shorts have taken on a bigger presence within the film and media industries, helping more and more people feel the power and potential of these short-on-time, big-on-ideas films."
US Narrative Short Films selections include Bryce Dallas Howard's Solemates, Sebastian Silva's Dolfun and Kim Sherman's Dogwalker.
Fyzal Boulifa's Rate Me (UK), Don McKellar's It's Not You (Canada) and Ziya Demirel's Tuesday (Turkey-France) screen in International Narrative Short Films.
Documentary Short Films include Jason Reitman's Roast Battle (USA), Sol Friedman's Bacon & God's Wrath (Canada) and Verónica Jessamyn, López Sainz and Andrea Fuentes Charles' Beneath The Embers /Bajo Las Brasas (Mexico).
Among the New Frontier Short Films selections are Patrik Söderlund and Visa Suonpää's Abendland / House, Years, Aeons (Finland) and Santiago Menghini's Voyagers (Canada), while Midnight Short Films include Calvin Lee Reeder's The Procedure (USA) and Simon Cartwright's Manoman (UK).
Animated Short Films entries include Chenglin Xie's Life Smartphone (China) and Ely Dagher's Waves '98 (Lebanon).
In addition to screening short films at the festival, the Sundance Institute packages the award-winning short films to tour arthouse theatres throughout the year and hosts regional short film Labs in cities across the US.
For the full list click here. The Sundance Film Festival is set to run from January 21-31.