Amazon and Netflix stamped their authority all over Sundance 2016 in a busy 11 days when the numbers did and did not tell the full story of the festival.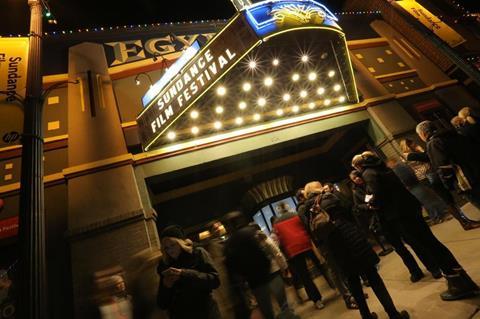 The digital platforms have made loud forays into the (traditional) film marketplace at other times of the year, so it was never going to be a matter of if but when they would splash the cash in Park City.
At the start of 2016 the word on the street was that Amazon was ready to flex its muscles after Netflix dominated headlines last year as the Great Disruptor.
And so it proved to be. Both platforms either bought before the festival or on site in medium to large deals (Netflix paid $7m for The Fundamentals Of Caring; Amazon swooped on Complete Unknown among others.)
However Netflix became the real talking point of Sundance as its deep pockets failed to secure Nate Parker's coveted The Birth Of A Nation.
Here was a film so in demand after its world premiere last Monday that virtually all the large distributors – including Amazon – pursued it.
Netflix offered $20m for the slave revolt drama and was willing to go up to $25m according to well placed sources that spoke to Screendaily.
Yet Parker and the film's sales agent WME Global sensed that maximum exposure was the preferred approach for a film touted as a possible agent of change at a time of #OscarsSoWhite and heightened racial sensitivity.
Few can do maximum exposure as well as Fox Searchlight. With its awards nous (it took 12 Years A Slave to the best picture Oscar in 2014) and global marketing and distribution capabilities, the distributor was willing to stump up a Sundance record $17.5m for worldwide rights.
The Birth Of A Nation could fare well at the box office. Netflix pays an up-front fee where everything ends at the MG. Financiers love the quick recoup on riskier investments, but where there is box office potential a film's backers want to share in the upside.
There is also a clear awards play for writer-director-producer-star Parker so long as there isn't overkill by this time next year. To this end a wide theatrical release is critical and one of the lessons of the Netflix original movie Beasts Of No Nation is that the negligible theatrical performance – $90,777 from 31 theatres in two weeks last year – probably dented its awards prospects.
Broadly speaking Netflix has no need for or interest in theatrical and only put the film in theatres to keep director Cary Fukunaga happy and qualify for awards.
So the filmmakers went with Searchlight. This was a big win for traditional theatrical distribution and Searchlight received plenty of pats on the back from rival distributors for trumping Netflix.
Amazon Studios paid $10m for North American rights to Kenneth Lonergan's family drama Manchester By The Sea and is likely to stage a heavier theatrical campaign around the film.
Its modus operandi seems to be to buy all North American rights (Amazon does not yet have the global footprint that Netflix enjoys), then bring in what is effectively a service distributor under the auspices of distribution and marketing chief Bob Berney.
The Manchester deal could become even bigger than The Birth Of A Nation if as seems likely Sierra/Affinity brings at least another $8m to the equation once it concludes active negotiations with studios and major independents for international rights.
These two films alone remind us that there is still hunger for big spends and indeed traditional buyers were in the chase on many titles, even though all the big bets of Sundance 2015 except Brooklyn failed to register at the box office.
Yet the headline-grabbing deal numbers only tell part of the story. Businesses operate on varying scales and there can be success on a $2m-plus deal for the likes of Swiss Army Man if it is well marketed. With A25 on board as distributor now, one senses it will reach an audience, in spite of its polarising nature.
The key is to take time and devise a skilful campaign that lights up a film. Everybody is happy in Park City when a deal is announced. Six, seven, eight months later it can be a very different story if opening weekend is weak.
The digital players do not face such scrutiny as it is almost impossible to extract a particular film's revenue from a pure subscription service like Netflix or a subscription and transactional hybrid model like Amazon.
Still, the traditional players were out in force and completed more modest buys. The Hollars, Goat, Hunt For The Wilderpeople, Indignation, Frank & Lola, The Intervention and Wiener-Dog were among the narrative films to sell as the typically slow start to deal-making in Park City picked up by the final weekend.
Lo And Behold: Reveries Of A Connected World, The Lovers And The Despot , Eat That Question – Frank Zappa In His Own Words, Audrie & Daisy and Norman Lear: Just Another Version Of You were among a bevy of documentary Park City deals mostly negotiated by Submarine.
Statistically most of these films will not perform well at the box office and that is what matters. Yet every one of them, especially the commercial successes, will inspire more people to make content. And for an event that prides itself on being a festival of discovery, that is encouraging news indeed.