In its second Sundance pick-up, the company has acquired international sales rights to Evgeny Afineevsky's Syrian civil war documentary ahead of Sunday's world premiere in Sundance.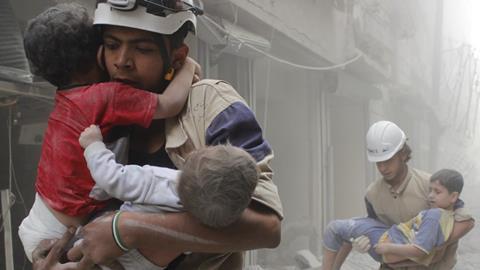 HBO took US television rights to Cries From Syria earlier this month and will air the broadcast premiere on March 13.
Content's president of film Jamie Carmichael and executive vice-president of sales and distribution Jonathan Ford will introduce the documentary to international buyers at the EFM in Berlin next month.
Afineevsky, whose Winter On Fire: Ukraine's Fight For Freedom earned a documentary feature Oscar nod last year, produced with Den Tolmor and Aaron I. Butler.
David Dinerstein, Daniel Dubiecki, Lara Alameddine, Tomáš Srovnal, Chamsy Sarkis, Bohdan Batruch and Sheila Nevins acting as executive producers.
"It's understandable why many people struggle to process the tsunami of devastating news coming out of Syria, but Evgeny Afineevsky's extraordinary film vigorously cuts through the noise, and dramatically shows us the human cost of the war through the eyes of children and the innocent," said Carmichael.

"This film might change your world view and is a must see – we're proud to help Evgeny, David and their team on this very powerful, and compelling film."
The deal is the second acquisition in as many days as Content picked up international rights to CNN Film's Legion Of Brothers directed by Greg Barker on Thursday.