Festival brass on Wednesday added two Documentary Premieres as well as a pair of favourites from the vaults – Desert Hearts and Reservoir Dogs.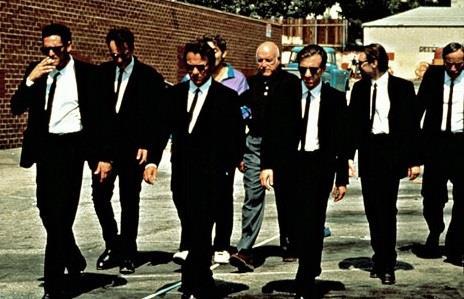 Documentary Premieres are Haitian activism story Bending The Arc from Kief Davidson and Pedro Kos, and Long Strange Trip, about The Grateful Dead, from Happy Valley and The Tillman Story director Amir Bar-Lev.
Desert Hearts and Reservoir Dogs premiered at Sundance in 1986 and 1992, respectively. Quentin Tarantino and Reservoir Dogs producer Lawrence Bender will participate in a post-screening Q&A.
The archive films are selections from the Sundance Institute Collection at UCLA, a joint venture between UCLA Film & Television Archive and Sundance Institute established in 1997 that has grown to more than 4,000 holdings representing close to 2,300 titles.
The four additions boost the 2017 roster to 118 feature films representing 32 countries and 37 first-time filmmakers, including 20 in competition.
Entries were selected from 13,782 submissions including 4,068 features and 8,985 shorts. Of the feature submissions, 2,005 were from the US and 2,063 were international. One hundred and one features at the festival will be world premieres.
Sundance 2017 is set to run in Park City, Salt Lake City and at Sundance Mountain Resort from January 19-29.
Synopses below provided by the festival.
DOCUMENTARY PREMIERES
Bending The Arc (US)
Kief Davidson, Pedro Kos
This powerful epic is about the extraordinary doctors and activists – including Paul Farmer, Jim Yong Kim, and Ophelia Dahl – whose work 30 years ago to save lives in a rural Haitian village grew into a global battle in the halls of power for the right to health for all.
World premiere
Long Strange Trip (US)
Amir Bar-Lev
The tale of The Grateful Dead is inspiring, complicated, and downright messy. A tribe of contrarians, they made art out of open-ended chaos and inadvertently achieved success on their own terms. Never-before-seen footage and interviews offer this unprecedented and unvarnished look at the life of the Dead.
World premiere
FROM THE COLLECTION
Desert Hearts (US)
Donna Deitch
Nevada, 1959: Vivian Bell arrives to get a divorce and finds herself increasingly drawn to Cay Rivvers, a self-assured lesbian. The emotions released by their developing intimacy combined with Vivian's insecurities are played out against a backdrop of rocky landscapes and country and western songs. The festival will screen a new digitally restored version by the Criterion Collection and UCLA Film & Television Archive in conjunction with Sundance Institute and Outfest UCLA Legacy Project.
Cast: Andra Akers, Dean Butler, Patricia Charbonneau, Audra Lindley, Helen Shaver, Glen Welles.
Reservoir Dogs (US)
Quentin Tarantino
They were perfect strangers, assembled to pull off the perfect crime. Then their simple robbery explodes into a bloody ambush and the ruthless killers realize one of them is a police informant. But which one? Miramax provided a brand-new 35mm print for this special 25th anniversary screening, which will be followed by an extended Q&A with Tarantino and producer Lawrence Bender.
Cast: Harvey Keitel, Tim Roth, Chris Penn, Steve Buscemi, Lawrence Tierney, Michael Madsen.