Dir/scr: J.J. Abrams. US. 2011. 112mins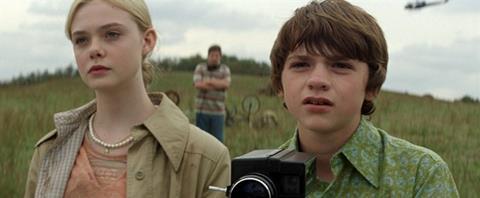 More "fun" than fun, Super 8 is an alien/monster movie that knows it wants to evoke the wide-eyed wonder of the early days of blockbuster cinema, typified by Steven Spielberg's popcorn offerings of the late 1970s and early '80s. But even with Spielberg as a producer, this proudly retro creature-feature from writer-director J.J. Abrams never quite succeeds as the summer entertainment it so desperately wants to be, having trouble getting out of the way of its own influences.
While the film has moments of genuine excitement – particularly once Abrams reveals his alien and lets it wreck havoc on the town – Super 8 can't break free from its nostalgic tone.
Released June 10 in the US, Super 8 is sandwiched between two comic book films, X-Men: First Class (released June 3) and Green Lantern (June 17). Spielberg's name will lure audiences, and Abrams' previous directing efforts (Mission: Impossible III and Star Trek) will be an enticement as well. But in a summer with more recognizable franchises surrounding it – and the Transformers sequel arriving at the end of the month – Super 8 may need word-of-mouth help, especially since the film has no stars.
In a small town in Ohio in 1979, young Joe (Joel Courtney) is mourning the recent loss of his mother while helping his best friend Charles (Riley Griffiths) make his latest zombie short. But during the filming, they witness a fiery train crash, which brings the Air Force into town to keep anyone from snooping around the scene of the accident. Joined by Alice (Elle Fanning), a pretty classmate he has a crush on, Joe discovers that some sort of deadly creature was inside one of the train's compartments and has now gotten loose.
While many modern action directors are indebted to Spielberg's visceral filmmaking style, few movies self-consciously pay homage to the two-time Academy Award-winning director as overtly as Abrams does with Super 8. Recalling the child's-eye view of E.T., the escapist spirit of Raiders Of The Lost Ark, and the wonder and tension of Close Encounters Of The Third Kind, Super 8 incorporates cutting-edge effects to tell a story that could have made for a diverting 1950s B-movie.
But while the film has moments of genuine excitement – particularly once Abrams reveals his alien and lets it wreck havoc on the town – Super 8 can't break free from its nostalgic tone, allowing Abrams to pay tribute to a filmmaking hero without offering much in the way of genuine inspiration or emotion.
This is most notable in the casting of Super 8's young actors, who are the film's stars. While Courtney has the necessary sensitivity to play the meek, hurting Joe, his friends are all stereotypes that intentionally mimic kid-character conventions: the fat one, the awkward one, the wimpy one.
But the characterisations never transcend parody, resulting in a movie where a majority of the central players are supposed to be entertaining because the audience understands what's being referenced. (Fanning is solid as Joe's love interest, but after her soulful turn in Somewhere this is a much more one-dimensional performance.)
Not surprisingly, the film's look and sound are top-notch. (Regular Abrams composer Michael Giacchino delivers a sweeping score that mostly avoids obvious call-backs to the trademarks of Spielberg's regular composer, John Williams.) But whether it's the design of the creature, the action sequences, the full explanation of the monster's origins, or Joe's rocky relationship with his uncommunicative father (Kyle Chandler), Super 8 is awfully familiar and trite, which is never a complaint you could lodge about Spielberg in his prime.
Abrams pitches his movie to people who, like himself, grew up on big Hollywood blockbusters. Unfortunately, while other filmmakers have been inspired by Spielberg to push the envelope, Abrams seems happy to try to make one like they used to, except not as successfully.
Production companies: Amblin Entertainment, Bad Robot Productions
Domestic distribution: Paramount Pictures, www.paramount.com
Producers: Steven Spielberg, J.J. Abrams, Bryan Burk
Executive producer: Guy Riedel
Cinematography: Larry Fong
Production designer: Martin Whist
Editors: Maryann Brandon, Mary Jo Markey
Music: Michael Giacchino
Website: www.Super8-Movie.com
Main cast: Kyle Chandler, Elle Fanning, Joel Courtney, Gabriel Basso, Noah Emmerich, Ron Eldard, Riley Griffiths, Ryan Lee, Zach Mills