Fox's sequel dominates competition to record impressive $11.8m (£7.4m) debut, including previews, a result that means it has already taken more than the original film in its entire run.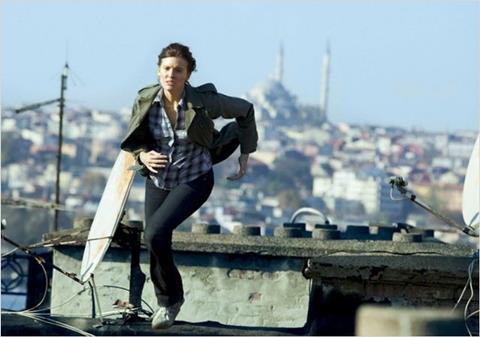 Despite a lukewarm critical reception, Taken 2 has topped the UK box office following a superb opening bow.
Fox's sequel shot its way to $11.8m (£7.4m), including $1.9m (£1.2m) from previews on Thursday, from its 506 sites to end Looper's run as the UK's champion after just one week. That result is greater than the original took in its entire run back in 2008 when the sleeper hit amassed $10.3m (£6.4m), and also comfortably director Olivier Megaton's best-ever performance in the UK.
As 2012 openings go, Taken 2 ranks as the year's fifth biggest overall and marks the distributor's strongest opening to date in 2012, surpassing the $10.0m (£6.2m) debut recorded by Prometheus back in June.
eOne's well-received sci-fi Looper fell one place to second as a result of Taken 2's debut, but can still be pleased with a $2.4m (£1.5m) second weekend.
Rian Johnson's sci-fi now stands at $8.7m (£5.4m) and is the distributor's best performer of 2012, having overtaken The Sweeney which has taken $6.8m (£4.3m) after four weeks in play.
The week's second-highest new entry came in the form of Momentum's Sinister which scared its way to a strong $2.3m (£1.4m) opening to chart third at a $6,216 (£3,874) site average.
While not director Scott Derrickson's best UK opening, which belongs to the $4.4m (£2.8m) debut of his The Day The Earth Stood Still remake, it did manage to overcome the $2.2m (£1.3m) recorded by Derrickson's The Exorcism Of Emily Rose in 2005 and is on par with last year's horror breakout Insidious (produced by Sinister producer Jason Blum) which also took $2.3m (£1.4m) on its way to $11.5m (£7.1m) overall.
Also performing decently on debut was eOne's The Perks Of Being A Wallflower which notched a $1.3m (£827,983) opening from its 328 sites in fourth.
Warner Bros' The Campaign dropped two places to sixth in its second week as it laughed its way to $625,566 (£389,107). The political comedy has taken $2.7m (£1.7m) to date, with Dinner For Schmucks' $4.1m (£2.6m) its target if it hopes to avoid being director Jay Roach's weakest performance in the UK.
Following its soft opening last week, Resident Evil: Retribution dropped around 60% in its second weekend. The fifth instalment in Sony's sci-fi horror franchise took just $480,000 (£300,000) from its 324 sites to stand at $2.4m (£1.5m) after ten days in play.
Retribution will at least hope to overcome the $3.2m (£2.0m) tally of Resident Evil: Apocalypse to avoid becoming the series' lowest-ever grosser in the UK, but will need to show some afterlife over the coming week in order to do so.
Hope Springs rounded off this week's top ten with $306,000 (£190,687) for a solid $5.7m (£3.6m) to date, while House At The End Of The Street and Lawless have amassed $3.6m (£2.3m) and $6.7m (£4.2m), respectively, for the distributor.
Picturehouse/Revolver's Liberal Arts opened in 16th following a $140,000 (£87,238) debut from its 43 sites, including previews, for a healthy average of $3,256 (£2,029).
Opening on 43 sites, The Works UK Distribution's comedy The Knot tied up just $30,000 (£18,636) to debut outside of the top 20.
This week sees saturation releases for Momentum's Hit And Run, Sony's Hotel Transylvania and Fox's Ruby Sparks. Vertigo's Pusher and Lionsgate's Cannes Competition entry On The Road receive wide releases, while Eagle Rock's Private Peaceful and Eros' Bhoot 2 are among the films receiving limited releases.
For more of Screen's box office news, analysis and charts, visit our Box Office section by clicking the icon below.