Dir: Ami Canaan Mann. US. 2011. 105mins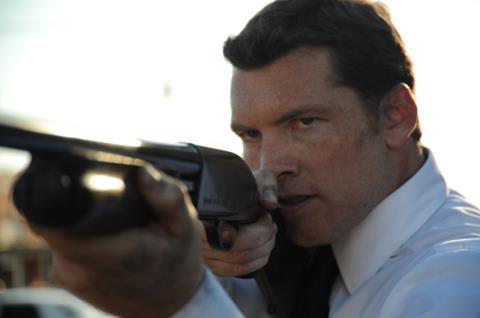 A small but atmospheric procedural with a dark southern twist, the second feature from Michael Mann's daughter Ami Canaan Mann crafts a fairly compelling story out of a series of mostly unsolved murder cases involving women in the bayous around Texas City.
As a combination of police procedural, horror-tinged nightmare and elegiac requiem for two generations of used and abused women, it delivers the goods.
There are times when the film comes across as an episode of a good TV police-work drama series, and originality is not the story's strongpoint, but it's all given cinematic heft and resonance by some stylish widescreen camerawork, and the way the film taps into childhood bogie-man terrors while retaining a mystic, spiritual dimension. A solid cast – with the bankable Sam Worthington joined by flavour-of-the-month Jessica Chastain and rising star Jeffrey Dean Morgan – wrap a neat package.
Though not as dour as the source material might suggest, the downbeat title and synopsis and the film's grown-up, serious drama approach, coupled with the fact that audiences are used to getting their procedural kicks on the small screen these days, will likely limit the film to a prestige theatrical run when Anchor Bay release in the US on October 14. The film could do a little better in international markets, which so far include France, Italy, Benelux, Sweden and one or two others.
Scripted by former DEA law enforcement officer Don Ferrarone, the story is based on the true-life cases of over fifty sexually assaulted female murder victims whose bodies were dumped in the oil refinery and bayou badlands outside of Texas City from 1969 onwards.
The action kicks off with Texas City cop buddies Brian (Morgan) and Mike (Worthington) arriving at a crime scene where a young woman's body has been found. Mike's a tough loner focused on getting the job done, while New Yorker Brian seems half cop, half priest or social worker: a practising Catholic, he prays over the murder victim after he's done the forensics, and acts as a kind of surrogate father to Anne (Moretz), a fragile but street-smart pre-teen whose mother is a white trash hooker.
Brian and Mike tangle horns when Brian insists on linking their murder victim to the unsolved 'killing fields' cases – which lie outside of their city police jurisdiction. But Mike's feisty former wife Pam (Chastain), herself a police detective, works out in the bayou country and welcomes Brian's help. These conflicts are set up in a pretty cursory way, but the script makes good mileage out of the idea of crossing lines and going into more dangerous spaces.
The ultimate risk zone here is the killing fields themselves – which the film pictures as a place of blasted trees, evil bayou creeks and dead-end tracks. Their godforsaken spookiness is hammered into us once too often (hell, even mobile phones don't work properly there, so they really must be evil), but that doesn't make them any less scary.
What Mann and Ferrarone do well is to suggest (mostly through the character of Anne) the vulnerability of the innocent in a tough predatory male world of grifters and drifters where violence hangs in the air as a constant threat. As an investigative whodunnit, Texas Killing Fields may be one or two twists short of a fully satisfying film, but as a combination of police procedural, horror-tinged nightmare and elegiac requiem for two generations of used and abused women, it delivers the goods.
Production companies: Anchor Bay Films presents a Blue Light Block/Hanson Watley Entertainment production in association with Infinity Media
International sales: QED International, www.qedintl.com
Producers: Michael Mann, Michael Jaffe
Executive producers: Bill Block, Paul Hanson, Justin Thompson, Anthony J. A. Bryan Jr, Ethan Smith, John Friedberg, Michael Ohoven
Screenplay: Donald F. Ferrarone
Cinematography: Stuart Dryburgh
Editor: Cindy Mollo
Production designer: Aran Reo Mann
Music: Dickon Hinchcliffe
Main cast: Sam Worthington, Jeffrey Dean Morgan, Jessica Chastain, Chloe Grace Moretz, Jason Clarke, Annabel Gish, Sherryl Lee, Stephen Graham