On the eve of this year's CineAsia in Hong Kong (Dec 8-10), Liz Shackleton asks if the imminent release of 20th Century Fox's epic Avatar can jumpstart the rollout of 3D in Asia and help stem the tide of piracy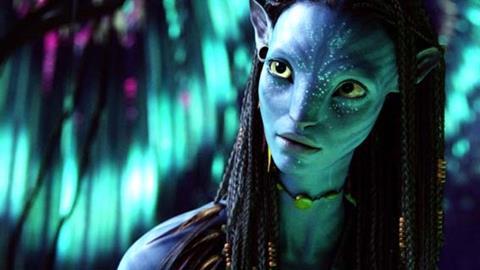 As a region with a young population which is open to new technology, 3D should in theory be a slam dunk in Asia. And as the region also has high levels of piracy, the fact the 3D experience cannot be camcorded is expected to give the format additional appeal.
But the reality has been much more complex than that. There is no doubt Asian consumers are attracted to the format, but the installation of 3D systems relies on the rollout of digital cinema, and several factors are hindering that process in Asia. The piracy argument also loses some of its clout in a region where a large proportion of the audience cannot afford the higher 3D ticket prices.
Limited 3D screens
On the upside, this years slate of 3D releases - including Ice Age 3, Up and Final Destination - have performed well in many territories, encouraging exhibitors to accelerate the installation of 3D systems. "If you look at box office per screen, 3D is outperforming 2D releases of the same film by a multiple of two to three," says Rance Pow, president of theatrical consultancy Artisan Gateway.
Exhibitors have also been ramping up in anticipation of the December release of James Cameron's Avatar. Fox is releasing the film in most Asian territories, including India on December 18, Japan on December 23 and China at the beginning of January. The mainland release is an achievement given that Hollywood films are usually kept away from the lucrative Christmas and New Year holiday period.
"If you look at box office per screen, 3D is outperforming 2D releases of the same film by a multiple of two to three."

Rance Pow, Artisan Gateway
"This is our biggest release ever in Asia across a multitude of formats - Cameron made the film to be entertaining in every format imaginable," says Fox's vice-president, Asia Pacific, Sunder Kimatrai.
However, he acknowledges the breadth of formats will be necessary, despite the recent increase, as the number of 3D screens in the region remains limited.
UK analyst Screen Digest puts the number of such screens in Asia at less than 1,000 by the end of the year, compared with around 1,800 in Europe and more than 4,000 in North America. Those figures could change as exhibitors scramble to install systems for Avatar, but the region still lags behind the US and Europe in digital-cinema rollout and the installation of 3D.
One reason for this is the lack of third-party integrators in the region and the fact that cinema circuits are relatively small, making it difficult to arrange large-scale installations. A handful of integrators - including Hong Kong-based GDC, Indias Scrabble, Koreas DCK and Sony -have been offering virtual-print-fee (VPF) financing deals for the installation of digital cinema systems, but results have been mixed and none are yet working on a regional basis.
The new 3D technology also has to overcome the caution, rather than scepticism, of Asian exhibitors. Many are warming to the format, but as they must cover the costs themselves, they are hesitating over which systems to adopt.
Boosting local-language 3D
In a region where local films have a majority share in many territories, they are also hoping to see more local-language 3D product. Japan's Asmik Ace recently released the country's first live-action 3D feature, The Shock Labyrinth, and Indonesias Komodo Films has wrapped Brian Yuznas 3D sci-fi adventure Amphibious. But there is still no regular product flow in any territory.
Some territories, notably China and Hong Kong, have thrown caution to the wind and warmly embraced 3D. China has around 500 3D screens, and Hong Kon around 50, which is impressive in such a small territory. This is due partly to the strong performance of 3D releases.
"China doesn't want to remove quotas altogether, so 3D is an interesting compromise."

Chong Man-nang, GDC
"Journey To The Center Of The Earth did well for us, and next year all Disney releases are in 3D - we can't afford to miss a piece of that business," says Tessa Lau of Hong Kongs Broadway circuit which has 32 digital cinema screens, of which 28 are 3D.
China's 3D rollout has benefited from government support as the authorities want to position the country as a global leader in digital media. Hollywood 3D films are allowed to bypass import quotas, so long as they have 3D-only releases, and state-owned China Film is acting as a digital cinema integrator.
"China doesn't want to remove quotas altogether, so 3D is an interesting compromise," says GDC founder and CEO Chong Man-nang.
GDC used to have a joint venture with China Film to install digital screens, but opted out of the business last December, to focus on deployment in the rest of Asia using the VPF model. However, so far only Hong Kongs Broadway and UA Cinemas have taken up the offer.
Elsewhere in the region, exhibitors are hesitating. In India, where local product has a 96% market share, Scrabble has been working hard but the territory will still only have around 50 3D screens by the time of Avatar's release. Japan and Korea have around 100 screens each, although this should increase to capitalise on Cameron's film. "Most 3D releases to date have been animations, and 3D animation is not a big thing in Japan," observes Chong.
Pirated 2D versions
Rollout in South-East Asia has also been slow as exhibitors grapple with the economics. "At present, were the only 3D screen in many locations, so we can expect to see higher occupancies that will recover our costs," says Irving Chee of Malaysias Golden Screen Cinemas. "But occupancies will go down when we have more competition. It makes sense up to a certain point, but it doesn't make sense to do a massive rollout."
"There's a segment of the audience that prefers to watch illegal downloads but there is another segment that is happy to pay for premium product "

Rance Pow, Artisan Gateway
It is also unclear whether the format will have a big impact on piracy. So far it appears consumers who can afford multiplex tickets are happy to pay even more to see 3D films in the cinema. But those who cannot afford them will continue to seek out pirated 2D versions of 3D movies - which are available in China even though it does 3D-only releases.
"There's a segment of the audience in China that prefers to watch films through illegal discs and downloads - they're probably not a factor in recent box-office growth and probably won't be tempted by 3D," says Pow. "But there's also an audience that is happy to pay for premium product and will continue to do so."
And it is exactly that middle-class audience that is likely to drive the further adoption of digital cinema and 3D in Asia. For many exhibitors, the appeal of the technology does not lie in beating piracy, but in the chance to offer consumers a wider range of product - from 3D movies to concerts and sporting events - and to charge higher prices for it.
"It's expensive enough that exhibitors have to take the long-term view, and that includes content that may not be available right now," says Pow.
Zhou Xun's star rises at Cineasia awards
At the CineAsia awards show in Hong Kong, Chinese actress Zhou Xun (pictured above) will be honoured as CineAsia star of the year, while Peter Lam, chairman of Hong Kong's Media Asia Group, will be named producer of the year. Other award winners include Irving Chee of Malaysia¹s Golden Screen Cinemas (exhibitor of the year), Fox's Sunder Kimatrai (distributor of the year) and Hong Kong producer Raymond Wong (Asia-Pacific copyright educator award).