Blacklight Transmedia has ambitious plans to create original franchises that can be exploited across multiple platforms ― and has a rare first-look deal with Imagine Entertainment. Jeremy Kay reports.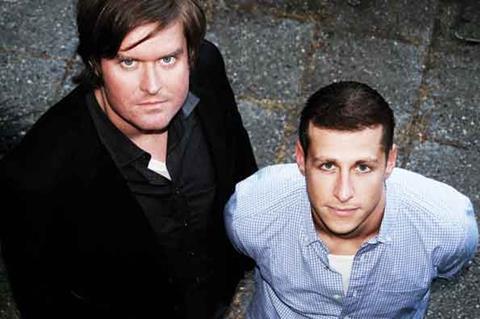 Imagine a Hollywood culture where a studio develops an idea and exploits it across film, video games and comic books, allowing consumers to explore the vast architecture of the storyline across complementary platforms.
This doesn't happen at the US majors. Comic book and video-game adaptations abound but seldom stray beyond the footprint of the source material in an engaging way. Theatrical releases are occasionally trailed by hastily conceived video games that cling to the property like pilot fish with no worthwhile identity of their own.
This was a problem for Zak Kadison, a genre aficionado and former vice-president at Fox Atomic and senior vice-president of production at Gold Circle Films. When Atomic was atomised last year, Kadison launched Blacklight Trans­media with former Fox Atomic director of development and Fox Atomic Comics editor-in-chief Eric Lieb, and Mark Long and Joanna Alexander of Seattle-based game developers Zombie Studios.
"At Gold Circle I'd been consistently attracted to stories that were larger than just one movie," Kadison says. "I learned about transmedia storytelling at Atomic and could see the appeal to active consumers."
The company works with talent to create stories and detailed artistic impressions ― crucial, Kadison notes, to help an executive visualise a concept in a pitch meeting ― that they then take to the studios, game developers and publishers. The name of the game is controlling the intellectual property (IP) across multiple platforms and finding studio or publisher partners who will pay for the product and the p&a.
With Long and Alexander in the north-west US, Kadison and Lieb and a small cadre of Los Angeles staff are housed in the Beverly Hills offices of Brian Grazer and Ron Howard's Imagine Entertainment. Grazer took the unprecedented step of offering Blacklight a first-look deal recently after he met Kadison and knew within minutes that he wanted in.
"Historically, Hollywood has regarded the movie as the be-all and end-all, with everything else viewed as ancillary," Kadison says. "There was no one person at any studio to oversee an IP across all the platforms. The film, video-game and book departments don't talk to each other. Our company is the only one capable of creating a franchise incorporating film, video-game and book elements and we could manage that property for the studio."
The partners say the approach must be carefully co-ordinated to serve the overarching story, especially when it can take 12 to 18 months to get a movie from greenlight to release, and two to three years to make a video game. With this in mind the first property, Blacklight, is a special ops tale that will debut this month as the digital comic Blacklight: Tango Down on Apple's new iPad. The worldwide release of the console video game is scheduled for June. The feature is set up at 20th Century Fox and will serve as a sequel of sorts to the comic book and game. Each platform will offer a stand-alone experience within the context of the property's meta-narrative.
"Even though the story [on each platform] is contiguous, their perspectives are very different," Long says. "Like the Japanese classic Rashomon, the narrators are unreliable and even contradictory in some scenes." This, Long argues, recapitulates the franchise's theme that the identity of the enemy depends on the consumer's perspective.
Among other properties in development is Blood War, a reinvention of vampire mythology by writer Chad St John, who is excited by the idea of "going on and on with the story in new directions that allow you to really milk the original idea". The pipeline includes Trauma, styled as Seven meets Saw, from Vacancy screenwriter Mark L Smith; Valhalla from X-Men Origins:
Wolverine and The A-Team writer Skip Woods; and Samurai, a 3D fantasy action film to be directed by Jerry O'Flaherty, the art director on the hit video game Gears Of War.
Blacklight Transmedia
Founded in late 2009 by Zak Kadison, Eric Lieb, Mark Long and Joanna Alexander.
Kadison is a former senior vice president of production at Gold Circle Films and a former vice-president of Fox Atomic where he brought in A Bittersweet Life, Random Acts Of Violence and Fathom, among others.
Lieb was previously director of development at Fox Atomic and editor-in-chief of Fox Atomic Comics, where he oversaw graphic novel properties such as 28 Days Later.
Long and Alexander co-founded Seattle-based game developer Zombie Studios in 1993.
Blacklight has 25 projects in development. Titles include covert ops story Blacklight, vampire saga Blood War, 3D action fantasy project Samurai, and Valhalla.