Christopher Murray's Venice entry will screen in the fiction category of official selection when the 57th edition of the Cartagena International Film Festival (FICCI) gets underway on March 1.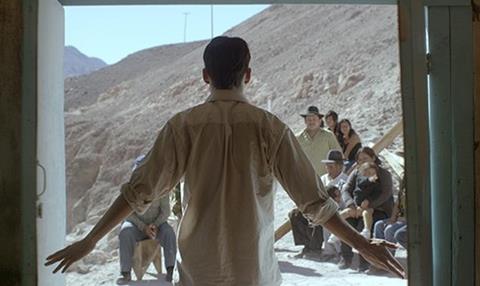 Vladimir Durán's So Long Enthusiasm (Adiós Entusiasmo, Argentina-Colombia) gets its Ibero-American premiere in the section and also screens in the Colombian Cinema strand.
Entries from that category include the world premiere of Rubén Mendoza's Señorita María: La Falda De La Montaña (Colombia, Señorita María: The Skirt Of The Mountains), as well as an Ibero-American premiere for Clare Weiskopf and Nicolas Van Hemelryck's Amazona.
Rounding out Colombian Cinema are Juan Andrés Arango's X 500 (Canada, Mexico, Colombia), Yo, Lucas (Colombia) by Lucas Maldonado, and the Ibero-American premiere of Epiphany (Epifanía, Colombia-Sweden-Denmark) by Óscar Ruiz Navia and Anna Eborn.
Programmers will announce a further two titles in the shortly and also unveiled films in documentary, Nuevos Creadores (New Creators) and shorts.
FICCI director artistic Diana Bustamante said the crop reflected the current state of Latin American cinema, "a cinema that opens new roads towards a new idea of utopia, still unclear in its shape, but one that talks to us, that babbles – like Baricco's human being with gills – its own, somewhat barbaric narrative, which we are beginning to tame.
"The languages that the filmmakers of the region reinterpret, thus taking ownership in a unique way, express the vitality of our cinema and its role – no longer a secondary one – in a fantastic year for world cinema. And this stylised and self-conscious return of classical forms does not undermine the more contemporary explorations."
The festival runs from March 1-16. Click here for the full line-up.