Top brass have unveiled the full line-up for the 42nd annual Seattle International Film Festival (SIFF), set to run from May 19-June 12.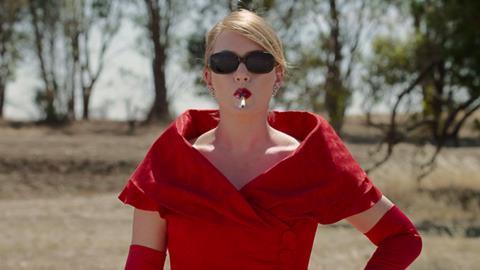 This year's event will screen 421 films from 85 countries, of which 181 are fictional features including four secret films, 75 are documentaries, and eight are archival films.
There are 29 world premieres of feature-length selections, 42 North American premieres and 15 US premieres.
Woody Allen's Café Society starring Jesse Eisenberg and Kristen Stewart and Kate Winslet in Australian hit The Dressmaker (pictured) bookend the festival.
Documentary Gleason, one of the hits of Sundance at the start of the year and centring on Spokane-born NFL star Steve Gleason's battle with ALS, will screen at the festival's Centerpiece Gala on June 4.
The roster includes Matt Ross's Captain Fantastic, which filmed in Washington state and will screen as part of a tribute to Viggo Mortensen on June 11, when the actor will receive the festival's Outstanding Achievement in Acting Award and take part in an on-stage interview at the SIFF Cinema Egyptian.
Selections from Mortensen's back catalogue that will screen at SIFF include A Walk On The Moon, Eastern Promises, and The Lord Of The Rings: Return Of The King.
Molly Shannon will also participate in an on-stage interview on May 22 and her latest film Miles will get its world premiere on May 21.
"This year's festival is bursting at the seams with extraordinary talent and revelatory, exciting stories from all over the world," said SIFF festival director and chief curator Carl Spence. "We have more world, North American, and US premieres than ever before, as always bringing Seattle audiences the first opportunity to experience cinematic discoveries and essential masterpieces from all points of view."
The roster of world premieres include Seattle native Megan Griffiths' psychological thriller The Night Stalker.
SIFF is inaugurating an official main competition slate of 12 films to celebrate stories by exceptional filmmakers.
In addition to SIFF's long-standing juried competitions for New Directors, Documentary Features, the New American Cinema Competition and short films, SIFF 2016 for the first time will feature an Ibero-American Competition.
Juried by film professionals, the winner of each of the five feature film competitions will be announced at the Golden Space Needle Awards on June 12 and will split the proceeds of a $32,500 cash prize pool.
"SIFF strives to recognise outstanding talent and champion up-and-coming film-makers in all genres and from nations across the globe," said Spence. "Our competitions provide a platform to elevate and promote excellence in the art and science of cinematic storytelling."
The 2016 Seattle International Film Festival is presented by SIFF, the non-profit arts organisation that reaches more than 350,000 people annually through SIFF Cinema, SIFF Education, and the annual festival.
For the full line-up click here.