Dir: Steve James. US. 2011. 127mins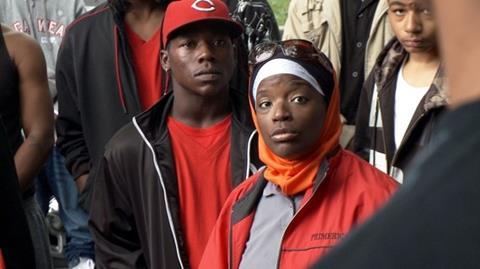 In 1994, director Steve James released the landmark documentary Hoop Dreams, which used Chicago high school basketball as a springboard for a larger discussion about inner-city poverty. His new film, The Interrupters, returns to the same theme but from a very different perspective, examining so-called "violence interrupters" who intervene in Chicago's most dangerous communities to promote an end to the bloodshed. Blessed with a wealth of verite intimacy, The Interrupters may not have the overwhelming emotional impact of Hoop Dreams – few films do – but it's nevertheless an affecting and sobering portrait of America's crumbling lower class.
The movie feels like an intelligent start to a necessary conversation rather than a definitive last word on the subject.
Opening in New York on July 29, The Interrupters is more than a half hour shorter than it was for its Sundance premiere earlier this year, which might make it more attractive to audiences who are leery of the difficult subject matter. The film's connection to Hoop Dreams, not to mention sterling reviews, will entice upscale crowds in preparation for what the producers no doubt hope will be serious attention during end-of-the-year award season.
Inspired by a 2008 piece in The New York Times Magazine by Alex Kotlowitz, who is a producer and James' creative partner on the film, The Interrupters looks at a Chicago group called CeaseFire, which goes out into the city's violence-ridden communities to foster peaceful resolutions. The organization interacts with these communities through "violence interrupters," men and women with criminal records who have renounced their troubled pasts to bring about change.
Over the course of about 12 months, the filmmakers document the work of three specific "interrupters," both showing their hands-on technique with at-risk youth as well as offering insights into their backgrounds and how they turned their lives around. Without the need for voiceover narration or editorialising, The Interrupters allows its subjects to speak for themselves, adopting a fly-on-the-wall perspective as the "interrupters" largely confront African-American teens and young adults. This makes for often riveting viewing as James' camera provides a front-row view of the hostility and desperation coursing through the poorest communities of one of America's biggest cities.
To the filmmakers' credit, they don't pretend that CeaseFire is a magical institution that can end crime on its own. Though more investigation would have been welcome, The Interrupters does highlight some of the limitations of the organisation, including the difficulty of relying on "interrupters" who themselves aren't entirely removed from the mindset of the streets they're now trying to clean up.
Organised as a chronological look at the "interrupters" and a few of their more challenging cases, the documentary occasionally stumbles in its attempts to force an overarching narrative onto the open-ended lives it chronicles. Ultimately, The Interrupters' greatest strength is also a mild weakness: By refusing to provide easy answers to the complex, deep-seated issues at play, the movie can sometimes seem a bit episodic and unfocused. But as a snapshot of how inner-city violence is a result of many factors that need to be unravelled to be fully understood, the movie feels like an intelligent start to a necessary conversation rather than a definitive last word on the subject.
Production companies: Kartemquin Films, WGBH/Frontline, The Independent Television Service, BBC Storyville, Rise Films
Domestic distribution: The Cinema Guild, www.cinemaguild.com
Producers: Alex Kotlowitz, Steve James
Executive producers: Justine Nagan, Gordon Quinn, Teddy Leifer, Paul Taylor, Sally Jo Fifer, David Fanning, Mike Sullivan
Cinematography: Steve James
Editors: Aaron Wickenden, Steve James
Music: Joshua Abrams
Website: http://interrupters.kartemquin.com/