Dir: Mikkel Norgaard. Denmark. 2013. 97mins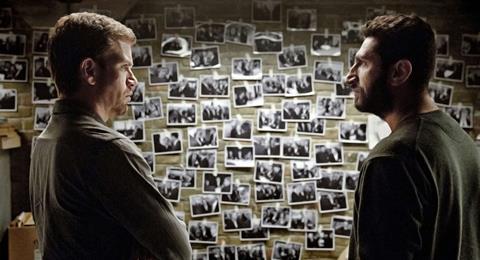 A highly watchable and engrossing addition to the string of recent Nordic Noir crime films/television series, the smartly titled The Keeper Of Lost Causes (Kvinden I Buret) may be a rather familiar police procedural, but it is made with style and pace and sets itself up nicely for a series of sequels. The film had its world premiere at the Locarno Film Festival.
Bleak and dark and at times brutal, it spirals nicely into a tense climax.
Jussi Adler-Olsen's 2007 novel was a bestseller – selling more than seven million copies worldwide and making it onto the New York Times bestseller list – and is the first of five novels that detail the work of a fictional Danish police section named Department Q, which looks into old cold cases. It is vaguely familiar stuff, but director Mikkel Norgaard (who directed four episodes of Danish TV hit Borgen, and made his feature debut in 2010 with local success Klown) shoots with a lot of style and a gripping sense of unease.
In rather familiar cop-story fashion, the film opens with chief detective Carl Morck (Nikolaj Lie Kaas) losing his two partners in a brief but brutal shootout in a dingy house. When he returns to work – hands shaking, his marriage in tatters etc – he is assigned to head Department Q…in truth a dingy office in the basement, packed with old files, and with a new, and enthusiastic, assistant named Assad (Fares Fares) to help him along.
Their orders are to only read and sort through the old cases, but his blunt and stubborn nature sees him obsessing about the high profile case of beautiful missing politician Merete Lyngaard (Sonja Richter) who vanished almost five years ago from a car ferry and was assumed had committed suicide.
The only real witness is her brain-damaged younger brother who was found on the ferry's car deck screaming, but the more that Carl and Assad look into the case – much to the annoyance of their police superiors – they start to find further evidence than leads them to d dark and deadly story link to abuse and brutality.
Impressively scripted by Nikolaj Arcel (who wrote the original adaptation of The Girl With The Dragon Tattoo and recently wrote and directed A Royal Affair), the story is structured so it is not so much about the solving of the whodunit, but more about the why. Bleak and dark and at times brutal, it spirals nicely into a tense climax.
There are a few police film clichés that niggle rather than are needed (Carl indulges in the usual drunken pill-popping, plus has a superfluous step-son who arrives to make his life even more misery, but offers nothing else to the story) but where it works best is in the burgeoning friendship between Carl and Assad.
Nikolaj Lie Kaas keeps a stoney face for pretty much all of the film, but suits the grizzled and scruffy detective role, while Fares Fares is engaging as his reluctant new partner. Sonja Richter is terrific as Merete, who – without giving too much away – has endure some awful hardships. One scene involving a little amateur self-dentistry involving pliers will have audiences squirming and grimacing in their seats.
Production company: Zentropa Entertainments20 ApS
International sales: TrustNordisk, www.trustnordisk.com
Producers: Louise Vesth, Peter Aalbaek Jensen
Co-producers: Jonas Bagger, Maria Kopf, Madeleine Ekman
Executive producer: Marie Gade
Screenplay: Nikolaj Arcel, based on the novel by Jussi Adler-Olsen
Cinematography: Eric Kress
Editors: Morten Egholm, Martin Schade
Main cast: Nikolaj Lie Kaas, Fares Fares, Sonja Richter, Mikkel Bo Folsgaard, Soren Pilmark, Troels Lyby