Dir/scr: Sean Byrne. Aust. 2009. 84 mins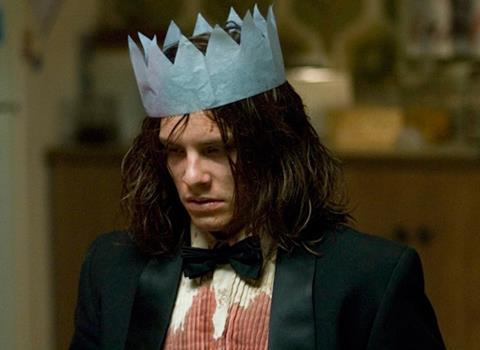 After the Saw series, Australia leads the way in oh-my-god, shut-your-eyes teen 'torture porn', and this latest classy example is doing the festival rounds (San Francisco, SXSW, New Zealand, Hong Kong) ahead of its local release in August. It's an impressive debut feature from writer/director Byrne who spills blood, boils brains and cannibalises naked teens with wicked energy.
Horror is always a big seller internationally, and the handsome - and newsworthy - male lead could help spark attention from buyers.
Lank-haired heartthrob Brent (Xavier Samuel, already the subject of fan attention due to his role as Riley in The Twilight Saga: Eclipse, due out later this year) is being stalked by plain Lola (Robin McLeavy), who haltingly asks him to the school formal. He politely refuses (big mistake!) and soon he is kidnapped by a 'Lone Nut' (John Brumpton). 'Lone Nuts' are also something Australian horror movies do very well, only this 'Lone Nut' comes with a 'Nutty Daughter', who turns out to be the spurned Lola, known to her doting father as Princess.
Byrne slowly but surely lures you into accepting major weirdness and ratcheting tortures, leading to a grand guignol display of sadism, not for the squeamish.
Movie references abound. The school dance recalls Carrie, and not since Play Misty For Me has there been such a loopy, predatory young woman as Princess. McLeavy, plumply demure in pink, is horribly convincing.
Samuel does a good line in teen moodiness, though once the rivers of blood start mingling with his long sweaty locks you don't get to see much of his face.
There's an excellent sound track packed with Australian tracks, featuring repeated airings of the madly catchy 'Not Pretty Enough' by Kasey Chambers. Original music by Ollie Olsen is edgy, plus there is elegantly creepy location work by cinematographer Simon Chapman. An outrageous finale invites laughter, and gets it.
Production company: Ambience Entertainment
International sales: Darclight. www.arclightfilms.com
Australia distribution: Madman
Producers: Mark Lazarus, Michael Boughen
Director of Photography: Simon Chapman
Production Designer:Robert Webb
Editor: Andy Canny
Music: Ollie Olsen
Main cast: Xavier Samuel, Robin McLeavy, John Brumpton, Victoria Thaine, Jessica McNamee, Richard Wilson, Andrew S. Gilbert