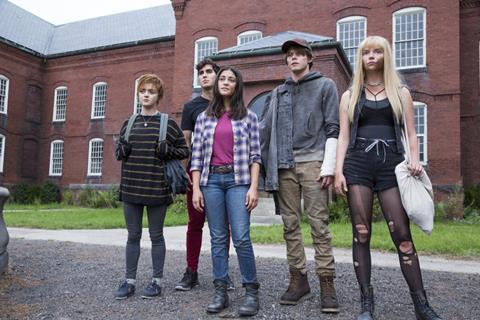 AUGUST 31 UPDATE: Disney executives reported on Sunday that The New Mutants opened on an estimated $7m in North America to secure top spot in what the industry hopes continues to be a recovering market.
The comic-book adaptation played in 2,412 sites. Current estimates say around 62% of the US market is open, with most of California and New York among those that are still closed due to the pandemic.
20th Century Studios' The New Mutants drew a 66%-34% male-female crowd. Maisie Williams and Anya Taylor-Joy star in the action release about five young mutants who try to escape a secret facility.
Solstice Studios' Unhinged starring Russell Crowe grossed $2.6m in its second weekend in North America to push the psychological thriller to a projected tally of more than $8.8m by the end of Sunday.
Drive-ins dominated business and Solstice executives said audiences are growing more aware of open indoors venues as markets open up like Phoenix in Arizona, and San Diego in California. Paramount Drive-In in Los Angeles was the film's biggest market of the weekend, followed by Arrowhead Fountains 18 in the metro Phoenix area.
Searchlight Pictures launched The Personal History Of David Copperfield and the Charles Dickens adaptation starring Dev Patel earned an estimated $520,000.