Dir: Gianni Di Gregorio. Italy. 2011. 88mins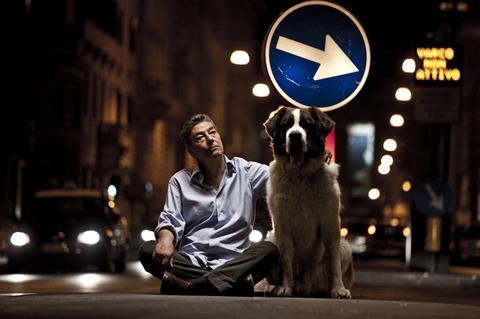 Breaking no new ground but delighting its audience nevertheless, Gianni Di Gregorio's follow-up to his surprise hit Mid-August Lunch sees the writer-director reprising the mild-mannered ageing Roman mamma's boy character from that film. This time round he's required not to look after four old ladies but to prove he's still got what it takes by finding himself a lover. Though it at first feels a little inconsequential, this humane comedy is given depth by the vein of melancholy and poetic longing that runs through its gentle comic sketch structure.

It's the everyday realism and quietness of the comedy that wins us round in the end, plus the refusal to opt for a neat ending
Like Nanni Moretti or Woody Allen, Di Gregorio mines his own long-suffering face and character for comedy, and he has such sympathetic presence and charm that he can probably run for a couple more films at least before we start demanding more of a story. Unlike Mid-August Lunch, which built on word-of-mouth buzz from small beginnings, The Salt of Life (Gianni e le donne) will benefit from a slick marketing campaign and healthy rollout on its 11 February Italian release, and should at least match its predecessor's broad arthouse reach on home ground.

Distributors elsewhere may worry about the deja-vu factor; arguing against this is the film's easy charm, sure comic instinct and colourful Roman-ness. For northern audiences, The Salt of Life will get under the skin of a certain Mediterranean male psyche and post-Dolce-Vita lifestyle in a way that is both funny, poignant, life-enhancing, and much cheaper than a return ticket to Italy.

The casual dramatic hook is the weak point of the script. After an amusing scene in a notary public's office in which downtrodden Roman flaneur Gianni (Di Gregorio) tries to sell his elderly mother's house from under her nose, the sixty-ish househusband is told by his lawyer friend Alfonso (Santagata) - à propos of not very much - that he should have an affair. Just about every man you see has a lover, Alfonso tells him - even the old guy who sits outside the bar all day is on squeezing terms with the tobacconist's wife.

The rest of the film follows Gianni's fumbling attempts to act on Alfonso's advice, in between running errands for his busy working wife (Piccolomini), taking the huge dog of his vivacious young neighbour Aylin (Prandi) for walkies, and fielding the incessant calls and demands of his mother (the redoubtable, and hilarious, 96-year-old De Franciscis Bendoni, who also played Gianni's mother in Mid-August Lunch).

His mother's buxom Eastern European home help (Cepraga) is one object of Gianni's attentions; so is aristocratic old flame Valeria (Cavalli). The closest to male bonding that mild-mannered Gianni comes in this world of strong and/or demanding women, apart from the unreliable advice of would-be lothario Alfonso, is the uneasy bond he forms with his daughter's bone-idle boyfriend Michelangelo (Ciminale), a spot-on portrait of Italy's twenty-something 'why work?' generation.

It's the everyday realism and quietness of the comedy that wins us round in the end, plus the refusal to opt for a neat ending: Gianni's life is, to use an Italian phrase, una vitarella - a 'life-ette' - but as with the best comic masks, his bittersweet way of living it says something profound about the human condition. Sharp photography with not a trace of digital fuzz brings out the crumbling colour of the old residential areas of Rome where the action is set and the reproachful (for shabby, ageing Gianni) verdancy and youthfulness of the spring-to-summer time span. And the sometimes melancholy, sometimes jaunty accordion and strings soundtrack hits the mood exactly.


Production companies: BiBi Film, Isaria Productions, Rai Cinema
International sales: Fandango Portobello Sales, sales@fandangoportobello.com
Producer: Angelo Barbagallo
Executive producer: Gaetano Danilele
Screenplay: Gianni Di Gregorio, Valerio Attanasio
Cinematography: Gogo Bianchi
Production designer: Susanna Cascella
Editor: Marco Spoletini
Music: Ratchev and Carratello
Main cast: Gianni Di Gregorio, Valeria de Franciscis Bendoni, Alfonso Santagata, Elisabetta Piccolomini, Valeria Cavalli, Aylin Prandi, Kristina Cepraga, Michelangelo Ciminale, Teresa De Gregorio