Dir/scr Tim Barrow. UK. 2010. 85mins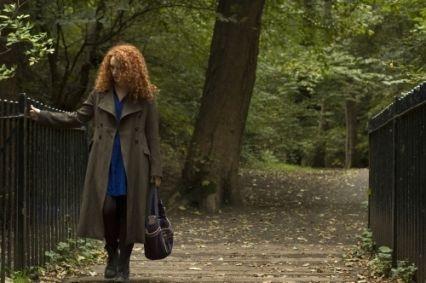 Two grieving souls search for solace and common ground in The Space Between, a confusing but tenderhearted romantic drama that should stand as a calling card for the ambitions of writer/director/producer/star Tim Barrow and might attract attention from smaller festivals.
Cinematographer Chris Martin captures some lyrical scenes of a sun-kissed city.
Filmed over seventeen days for £15,000, the film is hampered more by a lack of storytelling clarity and distracting, staccato, editing than by the more obvious handicap of a lack of resources. Barrow does use the cramped alleys, cobbled streets, historic landmarks and green spaces of Edinburgh with a fondness that recalls such Richard Jobson films as 16 Years Of Alcohol and The Woman In Winter.
In London, Steven (Barrow) mourns the death of his daughter. He returns home to Edinburgh seeking comfort in his old childhood haunts. Lisa (Vivien Reid) is adrift in the city, lost in the afterglow of a failed relationship with a married man. She is despondent and self-harming. Fate nudges them together which prompts a period of gloomy soul-searching and the possibility of salvation for both of them.
Cinematographer Chris Martin captures some lyrical scenes of a sun-kissed city, but the film fails to generate a significant emotional investment in the anguish of the central characters. The decision to keep their back-story to a minimum means that we never gain a full sense of who they really are. The slender, opaque material consequently feels like it might have worked more effectively as an alluringly enigmatic short rather than stretched out to feature length.
Production company/sales: Lyre Productions lyreproductions@hotmail.co.uk
Producer: Tim Barrow
Cinematography: Chris Martin
Production designer: Halla Groves-Raines
Editor: Anthony Bueno
Music: Fiona Rutherford
Main cast: Tim Barrow, Vivien Reid, Nicola Jo Cully, Gregor Douglas