Maren Ade's German Oscar submission took one of the top prizes at the 28th annual Palm Springs International Film Festival.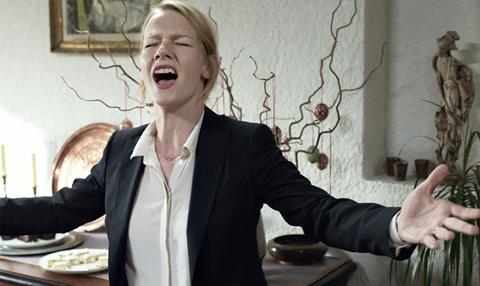 Neruda won the festival's Cine Latino Award for the best Ibero-American film, while Isabelle Huppert was named best actress for Elle and Gael García Bernal took corresponding honours for Neruda.
White Sun earned the New Voices/New Visions Award for the best first or second film and No Dress Code Required won the John Schlesinger Award for best first or second feature documentary.
The Mercedes-Benz Audience Awards on Sunday night went to Gus Van Sant's When We Rise for best narrative feature and Take Me Home Huey by Alicia Brauns and Christine Steele for best documentary.
The festival runs from January 2-16.
FIPRESCI PRIZE
Toni Erdmann (Germany)
FIPRESCI Prize for Best Actress in a Foreign Language Film:
Isabelle Huppert, Elle (France)
FIPRESCI Prize for the Best Actor in a Foreign Language Film
Gael García Bernal, Neruda (Chile)
NEW VOICES/NEW VISIONS AWARD
White Sun, Deepak Rauniyar (Nepal-US-Qatar-Netherlands).
Special Mentions:
Kati Kati, Mbithi Masya (Kenya-Germany)
Mellow Mud, Renārs Vimba (Latvia).
THE JOHN SCHLESINGER AWARD
No Dress Code Required, Cristina Herrera Bórquez (Mexico)
Special Mention:
Beauties Of The Night, María José Cuevas (Mexico)
CINE LATINO AWARD
Neruda, Pablo Larraín (Chile)
Special Mention:
Everything Else, Natalia Almada (Mexico).
THE HP BRIDGING THE BORDERS AWARD
Honours the film "that is most successful in exemplifying art that promotes bringing the people of our world closer together."
Mercenary, Sacha Wolff (France).