The ambitious Tribeca Film Festival (April 21-May 2) is exploring ways of reaching out to audiences far beyond its New York base. Jeremy Kay reports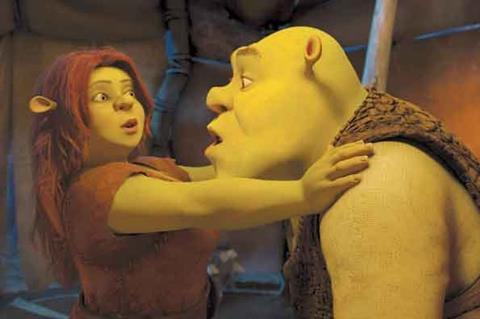 The ninth edition of Tribeca gets underway later this month with a confident statement of intent. The opening night screening of DreamWorks Animation's Shrek Forever After on April 21 and the world premiere of Summit's Letters To Juliet reaffirms New York's most ambitious festival as a magnet for high-profile US films. However it is the broader substance of the 2010 festival that speaks to its ambitions.
Among the lively mix of work from emerging film-makers, returning heroes and established directors (see sidebar) are a crop of entries under the new Tribeca Film and Tribeca Film Festival Virtual (TFF Virtual) initiatives. At a time when advancing technology, ­alternative entertainment and an un­forgiving economy are shaking up the independent sector and the wider ­distribution arena, Tribeca's new ­pipelines are designed to help shape the new landscape and operate within it.
It is no wonder that one of the figures at the vanguard of change is Tribeca Enterprises chief creative officer Geoff Gilmore, the intellectually restless former Sundance Film Festival director who quit his old job a little over a year ago and who leads the acquisitions team at Tribeca Film. "It's not enough any more to do what a festival traditionally does," Gilmore says.
There are 12 titles in the Tribeca Film pipeline, seven of which are festival titles such as the North American premieres of Climate Of Change and Road, Movie. They will go out on video on demand day-and-date with their theatrical premieres during Tribeca. Festival sources attest the films could reach an audience of 40 million through carriers such as Comcast, Cablevision and Verizon FiOS and will be available on a Tribeca-branded menu for at least 60 days.
Theatrical releases will also take place where appropriate and the aim is to curate a year-round slate. TFF Virtual kicks off on April 23 with the world premiere of Edward Burns' Nice Guy Johnny and offers eight festival titles for online audiences — only for the duration of the festival — as well as exclusive content from panel discussions, red-carpet coverage and film-maker interviews.
"It used to be that the critical establishment was one of the ways in which you could get festival discoveries," says Gilmore. "We don't have that in the way we did 20 years ago. There are different avenues for how that discovery takes place. It's not enough to think you can build it and they will come; you have to reach out to people. We went out and asked how we could utilise what a festival has and create something that's resonant. That's what transactional VoD is, as well as the idea of using platform and DVD releases to amplify all that.
"It's really about addressing the problem of creating greater visibility. I really think it's going to help amplify what happens in the theatrical world, too." Does he believe the theatrical model is broken? "It certainly is. It's not going away, but it's time to ask how other models will grow alongside it and how we can develop multiple platforms for media that a festival like Tribeca can embrace."
Nancy Schafer, the festival's executive director and a champion of TFF Virtual, echoes these sentiments. "We wanted to push the boundaries of what is going on in independent film and talk about how films are being viewed now," she says. "People are not watching films only in movie theatres but any way they can. It doesn't mean independent film is dying. There are a lot more ways to consume it and we wanted to take part in that conversation."
The idea of visibility that Gilmore speaks of is not lost on Jane Rosenthal, Tribeca Film Festival and Tribeca Enterprises co-founder. "Any festival has to be more than a festival just to exist these days, both because of the way the business is changing and the state of the economy," says Rosenthal. "It's very different to just putting on an event; you have to do it year-round."
Since its inception, Tribeca has drawn more than 2.3 million attendees and generated an estimated $600m in economic activity for New York City. The eventual goal is to extend the brand into people's lives 365 days a year.
To that end Gilmore, wearing his Tribeca Film hat, will be with his team looking to acquire films at Tribeca before they continue to scour the global festival circuit. In time it is likely Tribeca Film will broaden its distribution remit to encompass DVD, downloads, streaming and theatrical possibilities — although Gilmore is merely entertaining the idea at this stage.
The vision of where Tribeca can go is global and Gilmore does not discount either the possibility of a virtual presence, among other initiatives, at Doha, referring to the festival's Middle Eastern imprint which launched last year. "[The inaugural Doha] was an initial step I was enormously pleased by. It sees itself as a cultural exchange to bring a lot of different work into the region and showcase a range of Arab work. It will ideally become one of the most significant places in that region with financing and different ways of distribution."
Ten hot world premieres at the Tribeca film festival
The Arbor (UK)
World premiere, World Documentary Feature Competition
Clio Barnard deploys a storytelling style that Tribeca director of programming David Kwok highlights as a distinctive feature among the competition line-up. Barnard blends fictional and documentary techniques in the story of a UK playwright Andrea Dunbar's tumultuous relationship with her daughter.
The Chameleon (Fr-US)
World premiere, Encounters
Jean-Paul Salomé's psychological thriller stars Marc-André Grondin as a teenager who mysteriously reappears three years after he went missing. Ellen Barkin has been earmarked as one to watch for her performance as the mother, while Famke Janssen is a sceptical FBI agent.
Dog Pound (Fr)
World premiere, World Narrative Feature Competition
Kim Chapiron returns to Tribeca following her 2006 entry Sheitan, with a story about unlikely friendships in a US children's correctional centre.
Dream Home (HK)
North American premiere, Cinemania
One to watch from the genre strand Cinemania, Pang Ho-Cheung's horror film Dream Home centres on a young professional who is forced to take extreme measures in order to keep her home-ownership dream alive.
Freakonomics (US)
World premiere, Gala screening
Stephen Dubner and Steven Levitt's bestselling popular economics tome is transformed into a portmanteau by world-class documentary film-makers. Handling individual segments on such topics as drug dealing and cheating are Morgan Spurlock, Heidi Ewing, Eugene Jarecki and Alex Gibney, who has two features in Tribeca this year. Seth Gordon directed the interstitials.
Monogamy (US)
World premiere, Encounters
Murderball director Dana Adam Shapiro's first fictional film stars Chris Messina as a wedding photographer with a sideline in surveillance-style photos of clients. Things heat up when he is hired by a provocative female client.
My Brothers (Ire)
World premiere, World Narrative Feature Competition
Shane Meadows' writing partner Paul Fraser delivers his feature directorial debut about a teenager who takes his two cheeky younger brothers on a road trip to replace their dying father's broken watch.
My Own Love Song (US)
World premiere, Gala screening
Olivier Dahan's English-language follow-up to La Vie En Rose stars Renée Zellweger as a singer on a road trip with her best friend (Forest Whitaker).
Snap (Ire)
World premiere, World Narrative Feature Competition
Director Carmel Winters offers a drama about three generations of a family poised to repeat the mistakes of the past.
William Vincent (US)
World premiere, World Narrative Feature Competition
Jay Anania's film stars James Franco as a quiet and peculiar criminal uninterested in the fruits of wrongdoing.