Batman v Superman topped social media mentions, but was one of only two films to make the top 10; women dominate social media audience.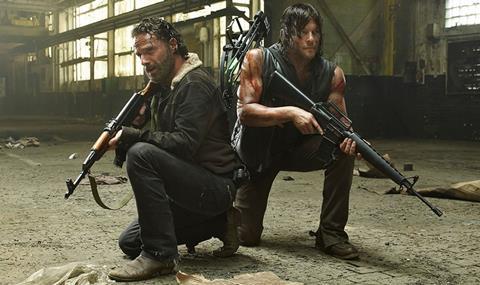 Television programmes accounted for eight of the top ten most talked about titles on social media during this year's Comic-Con, according to marketing and communications agency Way To Blue's social media buzz chart.
The most mentioned film was Batman v Superman: Dawn of Justice, with 374,508 mentions, 200,000 more than any other feature.
The only other film to feature in the top ten was The Hunger Games: Mockingjay - Part 2, with 174,825 mentions.
The most mentioned television titles were Teen Wolf (358,000), The Walking Dead and Once Upon a Time.
New Marvel title Deadpool was 11th on the list with 147,413 mentions, Suicide Squad came 12th with 122,627 and Star Wars: The Force Awakens 115,979 mentions.
Comic-con's social media audience was again a majority female one at 57%, up from 53% last year.
This year's top 10 titles generated 2.3m mentions, up from 1.5m last year.
Comic-Con was mentioned 2.6 million times between last Wednesday and Sunday — a 53% increase from 2014.