Dir/scr: Tyler Perry. US. 2012. 111mins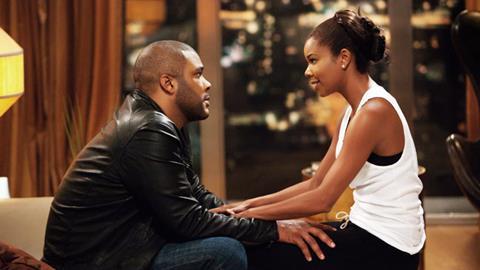 Tyler Perry gets serious again in Good Deeds, a relatively understated romantic drama from the multihyphenate talent best known for his broad comedies aimed squarely at the African-American audience. The mood change produces a handful of genuinely affecting moments - most of them delivered by Perry's co-star Thandie Newton - but also some plodding melodrama, suggesting that this latest Lionsgate-produced outing won't do too much to widen Perry's appeal.
Thandie Newton is terrific as the vulnerable but gutsy Lindsey.
Even Perry's core black audience appears to have turned out in smaller than usual numbers for the film's US opening this weekend, pointing to an eventual take in the same region as the $38m achieved by the filmmaker's 2010 drama For Colored Girls.
Though none of Perry's films has yet made a mark internationally, the presence of Newton (who started her career in London) might earn this one a little attention in the UK.
Besides writing, directing and producing, Perry plays Wesley Deeds, a young businessman who dutifully and successfully runs his family company, to the delight of his domineering mother (The Cosby Show's Phylicia Rashad) and the annoyance of his troubled brother (Brian White, from Fighting).
Walter's predictable life and engagement to a beautiful fiancée (Bring It On's Gabrielle Union) are interrupted when he meets office cleaner Lindsey (Newton, who also appeared in For Colored Girls), a single mother struggling to make ends meet for herself and her young daughter.
The film never quite decides whether its main interest is the contrast between Wesley and Lindsey's lives, their slowly developing romance or his journey of self-discovery. And it isn't helped by some one-dimensional characters, clunky dialogue and clumsily negotiated dramatic turns.
The two main characters, however, are drawn fairly subtly. And while Perry, who made his name playing outrageous grandma Madea, is a bit too understated as Wesley, Newton is terrific as the vulnerable but gutsy Lindsey. Her performance gives the plentiful one-on-one scenes between the two characters a charge that's missing from the rest of the proceedings.
Production companies: Lionsgate, TPS
US distribution: Lionsgate
International sales: Lionsgate International, www.lionsgate.com
Producers: Tyler Perry, Ozzie Areu, Paul Hall
Executive producers: Joseph P Genier, Michael Paseornek
Cinematography: Alexander Gruszynski
Production designer: Ina Mayhew
Editor: Maysie Hoy
Costume designer: Johnetta Boone
Music: Aaron Zigman
Website: www.gooddeedsmovie.com/
Main cast: Tyler Perry, Thandie Newton, Brian White, Rebecca Romijn, Jamie Kennedy, Eddie Cibrian, Jordenn Thompson, Phylicia Rashad, Gabrielle Union