Glinwood worked with Roman Polanski, Jeremy Thomas, Karel Reisz and Terry Jones.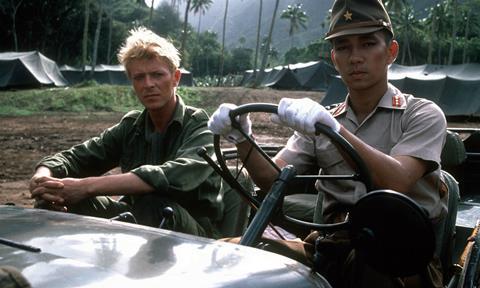 UK industry veteran Terry Glinwood has died aged 82 following complications from surgery for a minor complaint.
Glinwood's career spanned fifty years as a producer and sales executive during which time he worked closely with some of the European industry's leading figures.
He entered the business in the 1960s as a production controller working on Roman Polanski films Repulsion and Cul-De-Sac.
In the 1970's he would work closely with fellow-producers Ned Sherrin and Beryl Vertue and director Bob Kellett on a string of UK comedies including Up Pompeii and The Alf Garnett Saga as well with UK producer John Heyman and Grease and Saturday Night Fever producer Robert Stigwood.
In the same decade Glinwood struck up a fertile collaboration with RPC boss Jeremy Thomas for whom he would work in a sales and financing capacity on Merry Christmas Mr. Lawrence, The Last Emperor and The Sheltering Sky.
In the 1980's and 1990's Glinwood was an instrumental sales exective on Terry Jones' Erik The Viking, Karel Reisz's Everybody Wins, Bill Duke's A Rage In Harlem and Peter Greenaway titles The Pillow Book and 8 ½ Women.
He most recently served as a co-producer on 2006 Dutch drama Wild Romance.
RPC's Thomas told Screen: "Terry was a giant figure in the UK film business in the 1970's and 1980's. He was the greatest sales and marketing mind I worked with.
"He sold one of the first films I made, The Shout, and we went on to work together for many years before HanWay was formed. I had my greatest years working with him. He showed me how to be a showman."
Hartswood Films chairman Vertue, who also worked with Glinwood on Ken Russell's Tommy, added: "Terry had great technical experience. He was a very dependable, kind and organised man. He was very good to be around and he always got on with the job."
Glinwood died on Sunday [March 5] at his home in Brighton. He is survived by his wife and two children.