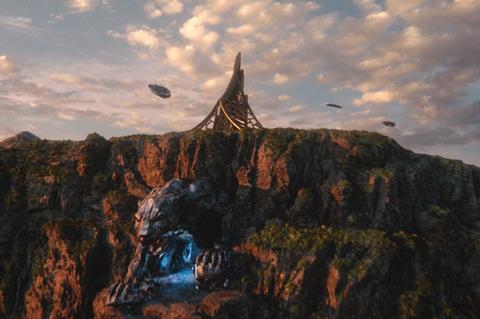 Fans of Black Panther will know full well the accomplishments of Wakanda, however the US government has taken cultural reverence to new heights after it listed the fictitious African nation as a free-trade partner.
Officials at the US Department of Agriculture hastily removed Wakanda from a list on Wednesday (18) after a New York-based software engineer spotted it while researching tariffs.
A Department spokesperson told The Washington Post that Wakanda was listed as part of a test that was not intended to be made public.
T'Challa's home nation appeared in a drop-down menu on the Department's online agricultural tariff tracker alongside real countries like Costa Rica, Guatemala, and Nicaragua.
While the fictitious country was discoverable on the tariff tracker, reports say it engaged in trade of items such as vegetables, oils, and livestock.
On Thursday the Department tweeted, "While we removed the Kingdom of Wakanda from our list of US free trade partners, our relationship will always be strong #WakandaForever."
Black Panther earned $700.1m at the North American box office in 2018 and exported a further $646.9m in ticket sales to international consumers. Additional trade commodities will no doubt be in store for global consumption when the anticipated sequel comes out in 2022.