It's Antoine Doinel…now with flying fish!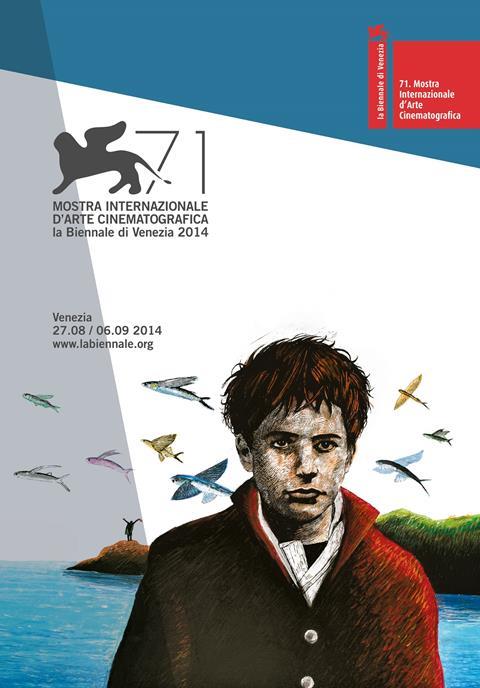 Venice has unveiled the poster for its 71st edition (Aug 27 to Sept 6), inspired by the closing scene of Francois Truffaut's The 400 Blows.
The 1959 masterpiece is revisited by artist Simone Massi, who has worked on the Venice posters for the last three years.
The image shows the rebellious Doindel (played by Jean-Pierre Léaud) staring into the camera, now surrounded by flying fish 'as he prepares to plunge into the sea of life.' As you do.
Pergola-born Massi is also a filmmaker and pioneer in stop-motion animation and also created the 30-second teaser that runs in front of Venice's official screenings.