Funds MDM and FFF Bayern are providing more than $9.4m (€8.6m).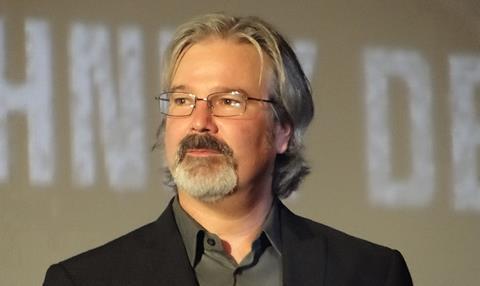 New films by Gore Verbinski, Steve Barron and Margarethe von Trotta are among the projects backed with more than $9.4m (€8.6m) by two German regional funds, MDM and FFF Bayern, in their latest funding sessions.
MDM stumped up $437,000 (€400,000) production support for Verbinski's horror film A Cure For Wellness, which wraps shooting today (July 24) at the Hohenzollern Castle in Baden-Württemberg's Hechingen, the ancestral seat of the imperial House of Hohenzollern.
The cast for the production by Blind Wink Productions, New Regency and Studio Babelsberg includes Dane deHaan, Mia Goth and Jason Isaacs, and 20th Century Fox is planning a US theatrical release in September 2016.
A Cure For Wellness is the third major international project co-produced by Studio Babelsberg this year after serving as a partner on Eddie The Eagle, starring Taron Egerton and Hugh Jackman, and for the fifth season of the US series Homeland which is currently shooting at locations in and around Berlin.
In total, MDM awarded over $ 4.3m (€4m) to 26 projects including:
Belgian filmmaker Sam Garbarski's comedy Es War Einmal In Deutschland – David Und Die Teilacher. Garbarski had previously received support from MDM for his award-winning Irina Palm and Vertraute Fremde.
Martin Koolhoven's Brimstone, co-produced by X Filme Creative Pool and starring Dakota Fanning, Guy Pearce, Kit Harington, Carice van Houten and Carla Juri. The mix of western, historical drama and thriller set in the 19th century has been shooting in Berlin, Thuringia, Northern Germany as well as locations in Hungary and Romania.
Vitaly Mansky's documentary Close Relations, co-produced by Simone Baumann of Leipzig-based Saxonia Entertainment, which was presented as a 'work in progress' at the Film Industry Office forum in Odessa last week.
Barbara Albert's period piece Licht based on the inner life of the blind Viennese pianist Maria 'Resi' Paradis.
Bavarian cash for Barron and von Trotta
Further south, the Munich-based FFF Bayern fund allocated $5m (€ 4.6m) to 30 projects, including production backing for Steve Barron's A Year In The Merde.
The adaptation of Stephen Clarke's bestseller is being produced by Munich-based The Amazing Film Company which was set up by X Filme Creative Pool's Stefan Arndt and Uwe Schott with former UFA Cinema CEO Thomas Peter Friedl.
Other projects supported at this session including veteran German filmmaker Margarethe von Trotta's first theatrical comedy, The Odd Couple, scripted by her regular collaborator Pamela Katz (Hannah Arendt), and Pepe Danquart's 3D documentary YouTalent about stars of popular YouTube videos.