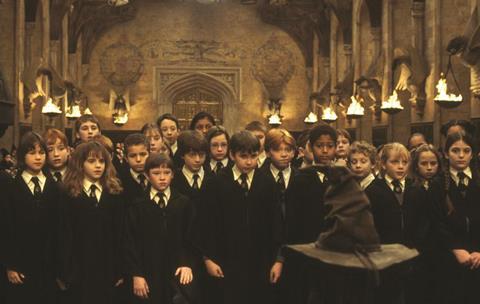 Warner Bros had not confirmed at time of writing that a restored version of Harry Potter And The Sorcerer's Stone will get a release in China as part of an effort to stimulate local theatres when they reopen after months of closure due to coronavirus concerns.
Screen understands the title has not been dated yet although a 3D and 4K version of the fantasy adventure has been approved by Chinese sensors.
Chinese social media platform Weibo announced the development early on Thursday. Warner Bros had not returned calls at time of writing.
When Harry Potter And The Sorcerer's Stone first opened in Chinese theatres in 2002 the film grossed approximately $8m. A re-release could generate a lot of ticket sales. The Chinese market has matured to the point where it ranks as the second largest behind North America, and the Harry Potter property has a large following.
On Wednesday it emerged plans are afoot for China Film Group, the country's state-backed distributor, to re-release popular films with all box office receipts going to the theatre chains in a bid to simulate their recovery.
The title include Nadine Labaki's art house sensation Capernaum, Chinese smashes The Wandering Earth and Wolf Warrior 2, as well as American Dreams In China, and Wolf Totem.