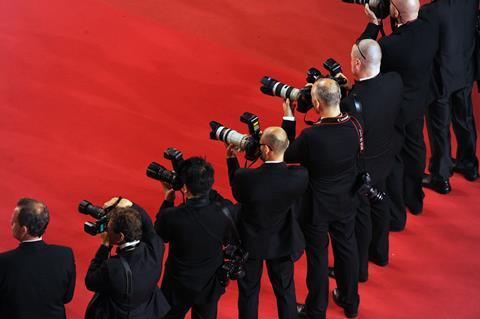 The Cannes Film Festival, which was due to have taken place May 12 to 23, has been postponed as organisers weigh up rescheduling for the end of June, early July due to the coronavirus pandemic.
"At this time of global health crisis, our thoughts go to the victims of the Covid-19 and we express our solidarity with all of those who are fighting the disease," the festival said in a statement.
"Today, we have made the following decision: the Festival de Cannes cannot be held on the scheduled dates, from May 12 to 23. Several options are considered in order to preserve its running, the main one being a simple postponement, in Cannes, until the end of June-beginning of July, 2020."
"As soon as the development of the French and international health situation will allow us to assess the real possibility, we will make our decision known, in accordance with our ongoing consultation with the French government and Cannes' City Hall as well as with the festival's board members, film industry professionals and all the partners of the event."
France began a 15-day lockdown of its 66 million-strong population on March 17 in a bid to reduce the spread of coronavirus, which is expected to be extended into April. There had been 10,995 confirmed cases of Covid-19 and 372 deaths in France as of March 19.
Speculation over whether the festival would take place as scheduled has intensified in recent days as the coronavirus situation worsens in France and other parts of Europe.
The festival said over the weekend it would take a final decision on whether the 73rd edition would go ahead on April 15, the day before it was supposed to announce its Official Selection on April 16 in Paris but there were growing expectations within the film industry that it would be forced to act sooner.
There were no details on when the Official Selection might now be unveiled. It is traditionally announced one month before the festival.
Marché du Film, which announced on Wednesday that it was developing a virtual market to run alongside its physical event, confirmed it will also shift its dates to run at the same time as the festival. It said it would carry on with its plans for a virtual market whatever happens.
A day before the Marché announced virtual plans, a CAA-led group of Hollywood agencies and US and UK companies said it been laying the foundation for a separate virtual Cannes market. This group is now monitoring developments in light of the festival's postponement.
It remains to be seen how the suggestion of later dates will go down with the international film industry and the city of Cannes.
The announcement on Wednesday that the Cannes Lions International Festival of Creativity was being postponed from June 22-26 until late October means Cannes and its Palais des Festival will now be free in late June.
An early July date could be problematic for film industry professionals as it would coincide with school holidays in the US and parts of Europe. Cannes could also be reluctant for the festival to take over the resort at a time when it is traditionally busy with the mainstream summer tourist trade.
There could also be a potential clash with Karlovy Vary International Film Festival, which is currently scheduled to run July 3-11 with festival organisers yet to announce any intention to cancel or postpone.