EXCLUSIVE: The inaugural Cinema Rediscovered festival will host screenings, workshops and the ICO's Archive Screening Day 2016.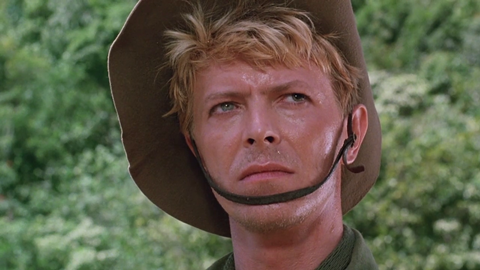 Bristol's arts venue Watershed is teaming with the Independent Cinema Office (ICO), South West Silents and 20th Century Flicks to launch a new international archive film festival.
Supported by the BFI Film Audience Network's Film Hub South West & West Midlands, Cinema Rediscovered will run in and around Bristol between July 28-31, 2016.
Taking inspiration from Il Cinema Ritrovato festival in Bologna, the event will showcase new digital restorations, film print rarities of early cinema and contemporary classics on the big screen.
Programme highlights include the world premiere of the new restoration of British drama The Lion in Winter (1968) ahead of its release later this year through Studiocanal and a presentation of the 4K restoration of Japanese auteur Nagisa Ôshima's BAFTA-winning English language debut Merry Christmas Mr. Lawrence (1983), starring David Bowie.
The Lion in Winter forms the centrepiece of a tribute to the late cinematographer Douglas Slocombe.
As part of a World Cinema Perspectives strand, the festival will present work from and about world film archives including Pietra Brettkelly's recent documentary A Flickering Truth (2015), which follows a group of dedicated Afghan cinephiles who struggle to protect and restore 8,000 hours of film.
Archive Screening Day
Guests will include professionals from Cineteca di Bologna who will share insights into the World Cinema Project founded by Martin Scorsese to preserve and restore neglected films from around the world while the event will also comprise The Independent Cinema Office's Archive Screening Day 2016 which will take place at Watershed on July 28.
The one-day event will include film previews, the launch of the ICO's touring programme of BFI's Britain on Film restorations, keynote addresses and workshops from archivists in addition to case studies from cinemas with successful archive strands.
Autograph ABP will partner with the festival for a series of Black Atlantic Cinema Club screenings and discussions celebrating unseen contemporary films and archive classics including writer/curator Karen Alexander presenting Christopher Harris' dreamlike cine-poem on his hometown, St. Louis, Still/Here (2000).
The festival will also host a retrospective to Andrei Tarkovsky and Mark Cousins' The Story of Film: An Odyssey. Venues will include Watershed (Bristol) and Curzon Clevedon Cinema & Arts.
Watershed's cinema curator Mark Cosgrove said: "Audiences have responded so positively to seeing classic films back on the cinema screen at Watershed that I thought it was about time that we had a festival dedicated to the history, preservation and presentation of this extraordinary art form."
Catharine Des Forges, director of the Independent Cinema Office, commented: "Showing archive film is a great opportunity for cinemas to share in their communities. There's a real appetite for this material in cinemas, but more needs to be done to help understand how they can show this work regularly and market it effectively. Our tour of Britain on Film with the BFI later this year is going to be a great opportunity for a national event around our shared history."