Tangled held firm at the top of the international box office for a second consecutive week after adding $23.9m for a formidable $287.3m.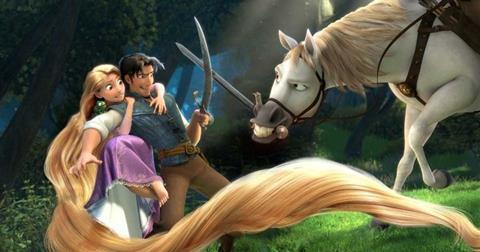 Walt Disney's animated family-comedy posted a sterling holdover performance in the UK where it ensnared $7.4m from 448 locations, dropping only 11% on its opening weekend, to stand at $17.4m overall. It also enchanted audiences in Spain, debuting on $5.6m from 650 screens.
However, despite improving its week-on-week performance by 38%, Tangled wasn't this week's strongest improvement. That belonged to Pathe's hugely impressive Nothing To Declare (Rien À Déclarer) which posted a mighty 1,150% increase on its opening weekend to gross $22.6m at a resounding $20,053 average.
The move up to second place on the international scene was largely thanks to a barnstorming opening in France, where Nothing To Declare took over 2.2 million admissions to become France's seventh best opening of all time.
Dany Boon's comedy about a Francophobe Belgian customs officer who is forced to team up with a Frenchman was also the fourth-biggest opening by a French-language film. It follows in the record-breaking footsteps of Boon's previous feature Welcome To The Sticks (Bienvenue Chez Les Ch'tis) which is currently France's biggest film of all time.
Mandarin's All's Well, Ends Well 2011 was this week's highest new entry after taking $10m from 469 screens for a week-high screen average of $21,380. Hing-Ka Chan's and Janet Chun's comedy is the fifth sequel to the 1992 romantic-comedy All's Well, Ends Well, starring Stephen Chow.
Three other films debuted in the top 20 this week with Warner Bros' and Eastern European Acquisition Pool's Kokowääh being the pick of the bunch. The Til Schweiger-directed comedy about an author who discovers he has an eight-year old daughter, played by Til Schweiger's real-life daughter Emma Schweiger, grossed $9.5m at a sturdy $12,012 average to chart ninth.
FilmNation's Sanctum, produced by James Cameron, rounded out this week's top ten after plundering a solid $9.5m from 2,204 screens.
Medusa's sequel Femmine Contro Maschi continued an impressive run for Italian titles after taking $5.8m from 624 screens to land at 13th on the international stage, with its entire total coming from its local chart-topping opening.
Other notable debuts on the international scene included Shaw's I Love Hong Kong ($3.5m from 306) and the Chinese remake of Nancy Meyer's 2000 romantic comedy What Women Want ($3.4m from 330), charting 22nd and 25th respectively.