Dir: Lenny Abrahamson. Ireland. 2012. 87mins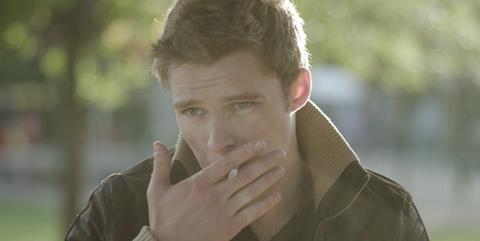 Lenny Abrahamson's languidly dramatic new film is a slow-burn story of a terrible and senseless incident that spirals out of control. Beautifully shot, impressively performed and increasingly powerful, it may be a modest in terms of casting and story, but What Richard Did is a remarkably impressive film.
It is a familiar story, but one handled with subtly and compassion.
Set against backdrop of a tranquil Irish summer as a group of well-to-do school-friends head off to spend time on the beach – this is no grim tale of urban angst…its characters are all thoughtful, well rounded and grounded – and while there is much fun and games to be had a dark twist is lurking in this seemingly straightforward story.
Irish filmmaker Lenny Abrahamson – who made Garage and Adam & Paul – shows a sure hand with Malcolm Campbell's script (based on Kevin Power's novel Bad Day In Blackrock). A less confident filmmaker might have tried to rack up the dramatic tension earlier in the film, but Abrahamson lets to characters develop gently, so when the dramatic twist does happen while not unexpected it is striking and moving.
The film opens with 18 year-old Richard Karlsen (a very impressive Jack Reynor, who looks to be a young actor to keep an eye on) drives to his parents' beachside house with a bunch of school-friends. There is fun on the beach; amiable boozing at a local pub and gentle flirting, with Richard taking a shine to Lara (Róisín Murphy).
Richard is a born leader…always ready to help out a friend, take responsibility, clear up round the house and welcome new arrivals to the gang. He is close to his parents, intelligent, plays for the local rugby team and seems to be the one all of his friends admire. His growing relationship with Lara is delightfully handled – for the first third of the film it is more romance than drama – with the only fly in the ointment being her previous boyfriend Conor (Sam Keeley), a rugby teammate with whom Richard gets on with superficially.
As the weeks draw on Richard starts to get increasingly jealous of Lara, and as she flits around at one party and chats happily to Conor he starts to drink heavily. After a drunken melee after the overcrowded house party Richard gets into a fight and mindlessly and jealously lashes out, leading to a tragic accident.
What follows is Richard attempting to deal with his shame and guilt, with Reynor impressive as a young man going through different stages of anger, guilt, frustration and depression as he struggles to make the right moral decisions. At the same time his father Peter (Lars Mikkelsen) faces his own moral quagmire as he seeks to help his son while also doing the right thing.
It is a familiar story, but one handled with subtly and compassion. The summer may seem perfect, but the dark tones that slowly emerge shatter the idyllic world of sunshine and youth. Abrahamson makes great use widescreen to present a side of Ireland (young middle-class dramatic angst) rarely seen, with What Richard Did a gently memorable film.
Production companies; Element Pictures, Irish Film Board
International sales; Protagonist Pictures, www.protagonistpictures.com
Producer; Ed Guiney
Executive producer; Andrew Lowe
Screenplay; Malcolm Campbell, based on Kevin Power's novel Bad Day In Blackrock
Cinematography; David Grennan
Editor: Nathan Nugent
Production designer; Stephanie Clerkin
Music: Rennicks
Main cast; Jack Reynor, Róisín Murphy, Sam Keeley, Lars Mikkelsen