Sandy George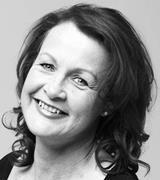 Sandy George covers Australia for Screen.
Contact Info
Sandy George
Reporter (Australia)
UK producer Kevin Loader joins comedy drama B Model, to be directed by actor Rachel Griffiths.

Inaugural Brisbane Asia Pacific Film Festival will, in part, serve as the judging platform for the eighth APSAs.

The Dardenne brothers' Two Days, One Night, starring Marion Cotillard, wins Sydney Film Prize.