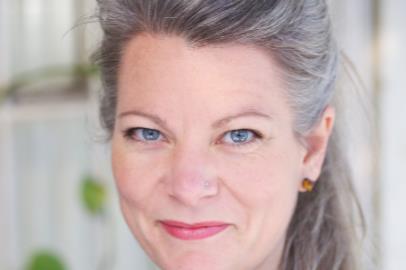 Sustainable Screens Australia (SSA) has officially signed a deal with the UK-based, Bafta-associated sustainability consortium albert for Australian producers to use a localised version of the toolkit following three years of hard work by a group of volunteers.
Sustainability advocate Maree Cochrane has been appoinetd inaugural executive director and 24 industry seed funders and "foundational members" are now attached.
It is generally acknowledged the Australian production industry is 10 years behind the US and the UK on sustainability but the climate crisis in the form of repeated flooding throughout the country, the 2020 fires and other recent natural disasters, is helping to galvanise action.
Some producers have already calculated their carbon footprint on Australian productions, Fremantle has used albert under a global deal, for example, and others have used bespoke spreadsheets or drawn on what's available via the US Green Production Guide, but this alignment with the whole tried and tested albert toolkit represents a milestone for reducing environmental impact in Australia.
"The partnership between albert and SSA is the first of its kind to be rolled out internationally by albert," said SSA co-chairs Sara Horn and Anna Kaplan, adding that albert's reputation is "unparalleled".
Horn is chief operating officer of the year-old production company Dreamchaser and was previously global chair of Endemol Shine Giving in addition to her role as managing director of production and operations at Endemol Shine Australia. Kaplan is head of impact production at Regen Studios and co-founded the storytelling and action hub The Regenerators.
Director of sustainability at Bafta and albert director, Carys Taylor, says the calculator and all tools have been fully licensed.
"They're identical to the tools used by albert but SSA and the Australian industry have the opportunity to use them in whatever contexts are most appropriate to the Australian industry.
"What's built with them is up to SSA and the Australian industry. It's an exciting step both for us and for the future of international collaboration in decarbonising the film and TV industry. We're excited to see what Australia is able to do with the albert toolkit."
Cochrane' appointment represents a return to the industry after about a decade. During her time away she studied and worked in digital learning, sustainability and behavioural change.
The fledgling SSA is staging its official launch on June 13 as part of the Sydney Film Festival, which opened yesterday ( June 7).
After rapid growth in the last year, albert now has 20 people in the UK including freelancers and consultants. It has direct relationships with companies using albert resources in the US and is in regular contact with such organisations as Sustainable Production Alliance.