Dir: Martin Scorsese. US. 2011. 208mins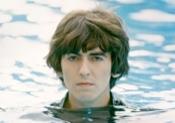 A compelling portrait of a man who may always remain essentially elusive, Martin Scorsese's George Harrison: Living In The Material World is a tenderhearted and revelatory look at "the quiet Beatle". Neither a hagiography nor a full warts-and-all expose, it gently and insistently probes the essence of Harrison and despite its lengthy running time is an engrossing and ultimately joyous insight into his life and times.
Harrison himself is a large and warm presence through a jaw-dropping array of archive footage and gorgeous still photography.
Viewing the Beatles through the less divisive figure of Harrison, Scorsese casts an unexpectedly sharp light on the band and its dynamic. While the director makes no concessions to those who aren't familiar with the group, particularly in the documentary's early stages, this should be of interest to a much wider audience than the Beatles' ageing fanbase.
Its natural home may be TV (it will air on HBO in US in October) but hopefully select theatrical engagements will prevail, with an interval at the 91-minute mark.
Produced by Scorsese with Harrison's widow, Olivia, this documentary doesn't quite skirt over the musician's darker side, yet neither does it pick at the underbelly. Harrison was evidently a greatly loved man, yet contributors including Paul McCartney, Eric Clapton, Yoko Ono and Ringo Starr, amongst others, consistently refer to his two sides (Starr memorably referring to a "bag of beads and a bag of anger").
A drug problem is alluded to briefly, and the fact he was outspoken and a womaniser are also underlined. This can be frustrating - at Scorsese's behest the viewer is trying to know this man, and it feels as if the curtains are closing. But, overall, this gentle approach somehow chimes with the man everyone on screen is describing.
Another potential issue is that there's a generous helping of Ravi Shankar, but that's what Beatles fans said back in the 1970s so why should it be any different here.
Harrison's constant, restless quest for self-enlightenment drove him and provides the impetuous for this documentary, which sits alongside - but is much more captivating than - Scorsese's Bob Dylan biopic, No Direction Home, as opposed to Shine A Light or The Last Waltz. ("People say I'm the Beatle who changed the most," he says in an archive interview. "But to me that's what life is all about.")
Scorsese opts not to appear on camera here, and does not question the interviewees, who also include Harrison's first wife Patti Boyd, (who memorably left him for Clapton), his son Dhani, Ray Cooper of HandMade Films and Eric Idle.
Harrison himself is a large and warm presence through a jaw-dropping array of archive footage and gorgeous still photography. (He's shown to be sharp-witted and sardonic, greeting McCartney in later years with "is that a vegetarian leather jacket?")
Scorsese breaks the film into easily-digestible chunks, with emotional strands weaving the whole piece together; there's a quick run through Harrison's childhood; the Beatles years; his songwriting; quest for enlightenment and spirituality through India and beyond; solo success; the Bangladeshi aid concert; the Travelling Wilburys; HandMade; and at home in Henley, where he fought cancer and was brutally stabbed by an intruder.
Despite Harrison's many, many notable achievements (mortgaging his house to make The Life Of Brian being only one of them), it's The Beatles which underline the film, of course. And there's a strong suspicion that with two members of the band dead, this may prove to be the most insightful documentary ever made about the group dynamic, even though it never tackles the world's biggest rock 'n' roll phenomenon head-on.
Production company: Grove Street Pictures, Spitfire Pictures, Sikelia Productions
International sales: HBO Documentary Films
Producers: Olivia Harrison, Nigel Sinclair, Martin Scorsese
Executive producer: Margaret Bodde
Editor: David Tedeschi
Cinematography: Robert Richardson, Russell Carpenter, Stuart Dryburgh, Simon Harding, Martin Kenzie, Ellen Kuras, Lisa Rinzler, Harris Savides, Peter Suschitsky
With: George Harrison, Eric Clapton, George Martin, Olivia Harrison, Paul McCartney, Phil Spector, Yoko Ono