Dir: Iria Gomez Conchiero. Mexico. 2011. 124mins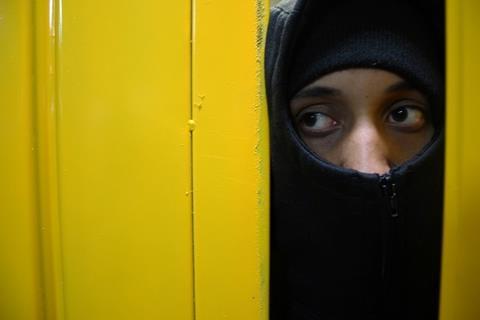 Iria Gomez Conchiero's engaging and impressively structured heist movie is a cinematic pleasure, blending the crime genre with slacker youth and coming up with a vibrant Mexican genre film well worth looking at. Whether it will fare well outside Spanish-speaking territories and the festival circuit remains to be seen, but it will be worth bolder buyers taking a look.
Director Iria Gomez Conchiero does a great job in keeping her stoner characters engaging and realistic.
Despite the title, much of the film – which perhaps runs a bit too long – is taken up establishing characters and dealing with their backstory as to why the need the money. The actual heist, when it finally arrives, is slickly staged.
The Cinema Hold Up (Asalto Al Cine) was shot on location in Mexico City's area of Colonia Guerrero, the story deals with a teenage foursome of skaters, slackers and wannabe rappers who figure that ripping off their local cinema multiplex is the best way to make some much-needed extra cash.
The gang, led by Negus (Gabino Rodriguez) each have very different reasons for wanting the money, but what keeps things interesting is their relationship as they nervously set about planning their cinema hold up, all set against a suitably evocative Mexican hip-hop soundtrack.
Director Iria Gomez Conchiero – who also co-scripted – does a great job in keeping her stoner characters engaging and realistic…despite their criminal activities this band of thieves are an engaging bunch. She also layers in cinematic motifs and references that will keep cinephiles engaged and interested.
Production companies: Ciudad Cinema, Mil Nube Cine
International sales: Shoreline Entertainment, www.shorelineentertainment.com
Producers: Roberto Fiesco, Iria Gomez Conchiero
Executive producer: Ernesto Martinez
Screenplay: Juan Pablo Gomez Garcia, Gomez Conchiero
Cinematography: Alberto Anaya Adalid
Editor: Francisco X Rivera
Music: Leonardo Soqui Michelena
Main cast: Gabino Rodriguez, Juan Pablo de Santiago, Angel Sosa, Paulina Avalos, Dolores Heredia, Juan Manuel Bernal