Dir/scr: Ricky Gervais, Stephen Merchant. UK. 2010. 94 mins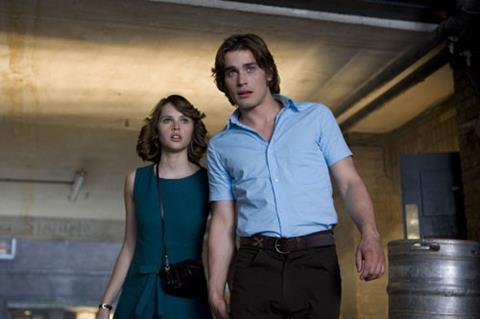 Cemetery Junction is a bitter-sweet and subtly funny coming-of-age tale set against the backdrop of 1970s suburban England, and for the successful creative paring of Ricky Gervais and Stephen Merchant is marks another string to their bow – an engrossing and thoughtful comedy drama that deserves to find an audience.
Properly handled it could well work internationally, especially on the back of festival attention.
The Gervais-Merchant partnership has already notched up three Golden Globes, two primetime Emmys and seven BAFTAs through their TV shows The Office and Extras, but this idiosyncratically English film is very much their boldest move.
Audiences expecting the more overt comedy of their television work will be disappointed with Cemetery Junction. But it is likely to garner positive and respectful reviews, and properly handled it could well work internationally, especially on the back of festival attention. Gervais is also a pro when it comes to publicising his work plus he and Merchant work as a genuinely funny double-act on the tubthumping circuit.
In 1970s Cemetery Junction three working class best pals – Freddie (Christian Cook), Bruce (Tom Hughes) and Snork (Jack Doolan) – engage in small town bad behaviour and revel in their friendship. But Freddie has ambitions to escape the monotony of his life and gets a job as a door-to-door salesman for Vigilant Life Assurance, run by the successful Mr Kendrick (Ralph Fiennes), who proudly announces how he escaped Cemetery Junction.
This also brings him into contact with Kendrick's daughter Julie (Felicity Jones), his old school sweetheart, who is now engaged to Vigilant's top salesman Mike Ramsay (Matthew Goode). The relationship between the three best mates becomes increasingly strained – especially after Snork drunkenly embarrasses Freddie at a stuffy company party – and Freddie vows to really make the break and head off travelling. He also decides to tell Julie how he really feels about her and asks her to join him.
The young leads – all relative newcomers – are impressive and convincing as young people trying (in their own very different ways) to deal with a regional 1970s lifestyle. It is no cute and idyllic version of the era, and is close to Saturday Night, Sunday Morning in terms of how it presents the small town mentality.
There are moments of comedy – often coming from the banter between Ricky Gervais, who plays Freddie's father and Julia Davis who plays his mother – but boldly Gervais and Merchant have chosen not to dwell on their comedy laurels. Instead the script veers between dramatic and poignant while also impressively recreating the sense of a parochial small British town.
Ralph Fiennes is suitably stern as the smug businessman caught up in his own success, while Emily Watson offers a nuanced and subtle performance as his put-upon wife. Stephen Merchant crops up in an all-too brief cameo (and to good comedy effect) which as usual makes fun of his height.
Production company: Columbia Pictures
UK Distribution: Sony Pictures UK
Producers: Sue Baden-Powell, Charlie Hanson
Executive producers: Ricky Gervais, Stephen Merchant
Cinematography: Remi Adefarasin
Production designer: Anna Higginson
Editor: Valerio Bonelli
Music: Tim Atack
Website: www.cemeteryjunction.co.uk
Main cast: Christian Cooke, Felicity Jones, Tom Hughes, Jack Doolan, Emily Watson, Ralph Fiennes, Matthew Goode, Ricky Gervais