PRODUCER: "There's a part of every creative meeting where everyone gets excited and runs wild," says Andy Brunskill. "Then there's one person who goes away to do the sums and try to make it work, and that's why I called my company SUMS Film & Media."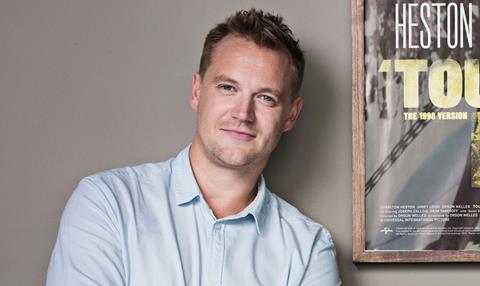 Brunskill's SUMS works arm-in-arm with Bob Benton's investment outfit Bob & Co, and his slate is packed.
With a master's in contemporary approach to literary subjects from Goldsmiths and a fondness for "making big crunchy deals", Brunskill is entirely suited to producing, as evidenced by projects including Lilting (as executive producer), Jet Trash (lead producer) and Film London's Microwave International: Shakespeare India, for which he brokered a deal with Bob & Co to bring together UK production finance. Brunskill is also executive producing the venture.
Brunskill was Alison Owen's assistant at Ruby Films for five years before becoming development executive there.
"I learned everything by osmosis," he says. "You don't realise it at the time. Then suddenly you're in a meeting and you realise, 'I'm a producer, I can do this'."
Next up is lead producer on Phone Book, a "multi-stranded narrative" to be made with the BFI and Film4.
This will be followed by Wandervogel (WT), to be directed by Nima Nourizadeh (American Ultra), and an adaptation of Sebastian Faulks' novel The Girl At The Lion d'Or, which is out for financing and will be directed by Anand Tucker.
Brunskill also has features in various stages of development with Penny Skinner, Alecky Blythe, Jonathan Asser, DBC Pierre, Mark O'Rowe, Nabil Elderkin and Oscar Sharp.
Contact Andy Brunskill, SUMS Film & Media andy@sumslondon.com