WRITER: Richard Galazka started writing two years ago when he was doing a five-month season in rep as an actor at the Theatre By The Lake, Keswick.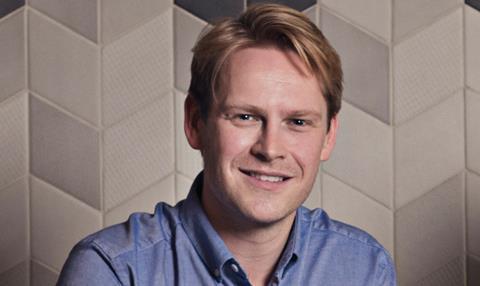 "I'd done three seasons there before and I'd run out of excuses. I had nothing to do during the day so I finally sat down to write," he says.
The result was Matinee Idol, a romantic comedy set in the Lake District that topped the 2014 Brit List and is now in pre-production at Rooks Nest Entertainment with Glenn Leyburn and Lisa Barros D'Sa (Good Vibrations) set to direct, produced by Sophie Vickers.
"Writing started off as a hobby, and it became real," says Galazka, who has just finished a long run as an actor in the West End production of The 39 Steps.
Manchester-born Galazka studied drama and theatre arts at Birmingham before working as a "jobbing actor" for a decade.
"I always had an eye on the writing thing; you read so many scripts as an actor and play so many parts it's a real education in characterisation," he says.
It has a downside, though. Continuing to act while writing several projects, including a sitcom, Galazka is forced to work at home "because as an actor I can't help but act out all the parts. It's far too noisy for the British Library," he admits.
Contact Roxana Adle, Independent Talent Group roxanaadle@independenttalent.com