Double Dutch International (DDI) has struck a $50m P&A fund with the private wealth management firm.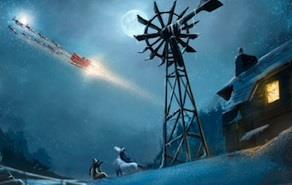 The Fleet-Fairhaven capital injection will be allotted exclusively to US releases of those films that DDI sells worldwide such as Elliot: The Littlest Reindeer (pictured), which will get a $15m spend.
The fund will apply to strong cast-driven features with the ability to get an US release on at least 100 screens.
DDI president Jason Moring brokered the deal with Jon Turtle on behalf of Fleet-Fairhaven.
Fleet-Fairhaven manages a unique investment portfolio of more than $235m and specialises in putting up secured funding for the promotion of entertainment-related products such as video games, film and television and select music promotions.
"Thanks to Fleet-Fairhaven's funding, our acquisitions capability has increased drastically," said Moring. "Quality packaged movies have now more incentives to work with DDI."