Dir: Elie Wajeman. France. 2012. 90mins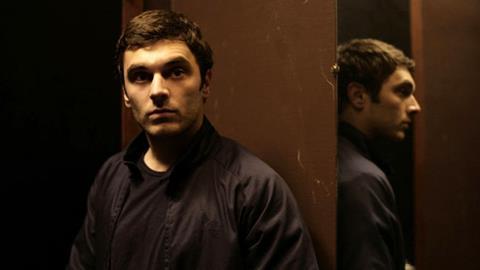 As the title, and superficially the script, might suggest, Aliyah is about a young Jewish man's "ascent" to Israel. The fact that he is dealing drugs across Paris to fund the journey and listening to Hebrew language tapes while weighing up wraps of cocaine may give Aliyah a frisson of the forbidden - but Elie Wajeman's debut is mostly about one man's fight to escape the shadow of his brother and carve out a new version of himself. That this might occur in Israel is almost a secondary consideration.
Wajeman has made a debut that calls to mind the world of Mia Hansen-Love, adopting a natural approach that takes on specific and yet highly universal themes.
Sincere and engaging, Aliyah fields a fresh and attractive cast with the director Cedric Kahn taking a lead role. The central relationship between Alex (Pio Marmai) and his overpowering brother Isaac (Kahn) is beautifully conceived and executed, a Cain and Abel push-and-pull that's satisfyingly subtle and oblique. But there's a lack of narrative tension that pulls Aliyah up short. The question of whether Alex will ever make it to Israel never feels urgent enough, although Aliyah does make it clear that if and when he gets there, it will be a Promised Land of all varieties of Jews, for better or worse - some running to something, others running away.
Wajeman has made a debut that calls to mind the world of Mia Hansen-Love, adopting a natural approach that takes on specific and yet highly universal themes. Some of the film is opaque: it hints at past events and makes reference to the brothers' dead mother and unfeeling father, but it never offers an explanation. Yet other sections are over-emphasised and verge on the ponderous.
Ultimately, Alex has a tendency to take a casual attitude to his own fate which the film finds hard to overcome. Part of a close-knit extended Jewish family, Alex and his cousins are relaxed about their faith. Yet one has just returned from military service in Israel and is about to start a restaurant in Tel Aviv. Spontaneously, hash-dealer Alex says he wants to be part of it. The money he makes selling drugs goes on keeping Isaac out of scrapes, but now he ups the ante to scooting cocaine across the French capital to fund his investment in the restaurant and journey to an Israel he's only once visited as a child and can't even remember. "Maybe the country's as screwed-up as I am," he says - one of Aliyah's more attention-seeking lines.
Nothing and nobody seems to be in any real peril in this chatty film. You always get the feeling that just as easily as Alex said he was in, he could be out again. He strikes up a sweet relationship with goy Jeanne (Haenel) but it's clearly not going anywhere, and he has bittersweet feelings about his ex, Esther (Sarah Picard). As the brothers, Marmai and Kahn are convincing, with director-writer Kahn delivering just the right amount of edge to make Isaac a persuasively realistic bully.
With solid production values and some persuasive flourishes from cinematographer Chizallet, Aliyah opens and closes to Schonberg but remains mostly silent in between, apart from Sixto Rodriguez' Sugar Man, an odd but effective selection.
Production companies: 24 Mai Production, Les Films Pelleas
International sales: Rezo World Sale, www.rezofilms.com
Producer: Lola Gans
Screenplay: Elie Wajeman, Gaelle Mace
Cinematography: Davi Chizallet
Editor: Francois Quiquere
Main cast: Pio Marmai, Cedric Kahn, Adele Haenel, Guillaume Gouix, Sarah Le Picard, David Geselson