With Rupert Murdoch's News Corporation under intense pressure in the wake of the phone-hacking scandal, the UK industry is once again discussing BSkyB's lack of investment in British film – and whether now is the time to push for change.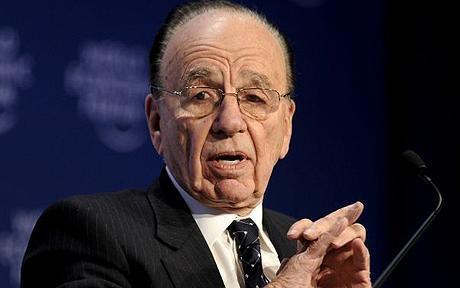 Amid the current outcry about Rupert Murdoch's News Corporation and its withdrawn bid for full ownership of satellite broadcaster BSkyB (of which it currently owns 39%), some in the UK film industry have been turning their attention again toward the vexed subject of Sky Movies and its investment – or lack of it – in UK film.
Could this be the moment, they are asking, to try to impose quotas on Sky to compel it to acquire more independent UK films and to invest again in feature film production?
Sky Movies is one of the largest television movie services in the world: its parent BSkyB had a £1.7bn budget for content in 2010. Sky currently spends £380m a year on the origination and production of UK programming but has resolved to ramp up its investment to £600m a year by 2014.

Diverting more of the money Sky spends on content toward UK cinema is an "age old crusade," in the words of one veteran British distributor. Speaking to relevant industry figures this week, it is apparent that opinion remains as fiercely divided as ever about what Sky is doing, and should be doing, for UK film. Nonetheless, with the turmoil at NewsCorp and BSkyB dominating headlines and Chris Smith's Film Policy Review currently underway, the Sky/UK cinema issue is once again in very sharp focus.

"We would aim for [the Film Policy Review] to cover issues round Sky and film," a spokesperson for the Department for Culture, Media and Sport (DCMS) said this week. Culture Minister Ed Vaizey has repeatedly called on Sky to invest in UK film.

Senior British producer Iain Smith (Children Of Men, The A-Team), who is one of the eight industry experts sitting on the review panel, is categorical in his opinions about Sky's obligations.

"To have such a major broadcasting organisation (as BSkyB) not supporting British film is an error and unfortunate to say the least," Smith comments. "The idea that there is a definable British national culture on film is one that we all hold dear. Without Sky there, it makes it significantly tougher for British film producers to get British ideas onto the screens."

Iain Smith adds that BSkyB "as a British cultural organisation…supported by permission of the British public, it is incumbent upon them also to understand how in a globalised world, British culture has to take its place and to be supported and protected in taking its place, in the global stream….without that, we will succumb to ideas and ideologies that are not our own."

The producer's remarks are echoed by those of independent UK distributors and sales agents, even as they acknowledge the enormous investment BSkyB is currently making in UK content.

Speaking this week Stewart Till, chair of Icon Entertainment UK, praised "the incredible things Sky are doing for television programming". However, he also noted: "the reality is that Sky Movies have, ever since the start, done very comprehensive fat deals with the Hollywood studios and have either not bought independent films or paid a fraction of the price they pay the studios. That's black and white."

Till describes Sky "as a very poor customer" for Icon and states that "the lack of money by Sky for Icon's independent films is a big problem for Icon".

Stephen Kelliher, head of sales and marketing at Bankside Films and currently chair of export organisation FEUK, said this week that he would "welcome" regulation obliging Sky Movies to show more UK films.

One idea that has been floated is that Sky's movie channels should be obliged to buy all UK films made with BFI/UKFC investment.
"Not to sound like the poor cousin but in other European countries, there are such quotas," notes Kelliher. "Something similar in the UK I don't think is an outrageous request or idea. Spain do it, France do it…it's no bad thing if people in the UK were thinking about it as well."

Sky's response – understandably – is that its customers come first. "As a commercial business, our focus is on investing in the quality content that our customers value most," commented Simon Rextworthy, controller of acquisitions for Sky Movies. "Sky is already one of the biggest investors in UK content, and we plan to increase that commitment further still, to £600m by 2014. In the context of film production, where we can invest in great ideas that can be delivered to our Sky Movies customers first we will always consider them."

Significantly, head of UK producers' trade body PACT John McVay is sympathetic to such a point of view. Noting Sky's commitment to spending £600m a year on British content, McVay says that "getting [Sky] on the 'you're not investing hook' is going to be pretty hard because by 2014 they will be investing as much as ITV in original British programming. Some of that may be film."

There is certainly little evidence at this stage of a groundswell of Sky Movies subscribers campaigning to be shown more UK fare.

One obvious irony about the debate coming to a head now is that the BSkyB stranglehold on pay-TV for movies is arguably now being loosened. "Just when Sky is coming under the microscope, it's a time when their monopolistic power is lessening because of VOD," notes Till.

Some see the Sky Movies/UK cinema question as a "tired old debate" and suggest that it is opportunistic and venal to try to revive it now. Others counter that now is a timely moment to revisit an issue that has been on the agenda ever since Sky Movies was first launched in 1989. "It will definitely open the doors for discussion," says Stephen Kelliher. "I think it is definitely a pertinent moment for these questions to be raised."