Dir: Adam Elliot.Australia. 2008. 92mins .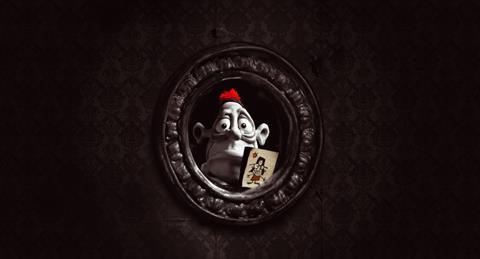 The first feature length claymation film from Harvie Krumpet Oscar winner Adam Elliot, Mary And Max is a melancholy true story of unlikely friendship which is another bold example of adult storytelling through animation to follow recent breakthroughs like Chicago Ten, Waltz With Bashir and $9.99. Shot through with a bittersweet sense of humour and a visual panache which captures but never mocks human loneliness, it will be a firm festival favourite - and opened the Sundance Film Festival on Thursday (Jan 15) - although its theatrical life will be limited strictly to the arthouse. Awards recognition could drive it to a more promising life in ancillary markets.
Eliot's chief talent is in the details of each character, from Mary's birthmark to some of Max's more extreme obsessions and character traits
Written, designed and directed by Elliot, Mary And Max takes place over 20 years and tells the story of a penpal relationship which randomly develops between a lonely, overweight eight year-old called Mary Daisy Dinkle who lives in the suburbs of Melbourne, Australia, and Max Horovitz, an obese 44 year-old Jewish man who lives in Manhattan with Asberger's Syndrome.
Narrated with a wonderful saltiness by Barry Humphries, the film is visually inspired. The Mary section is told in shades of rust and brown and the Max scenes, representing a particularly bleak New York City, are in blacks, greys and whites. Both characters are endearingly freakish to look at, yet Eliot's skill is to infuse them with such vulnerable tendencies and believable characteristics as to render them immediately human.
The narrative structure of the film is less satisfactory, skipping from year to year with abandon and ultimately unable to complete the emotional arc of the relationship with anything but cartoonish simplicity.
Eliot's chief talent is in the details of each character, from Mary's birthmark which is the 'colour of poo' to some of Max's more extreme obsessions and character traits - the terrified anxiety attacks, the loathing for people who drop their cigarette butts. The film is sustained by the tenderness of these details rather than the cohesiveness of the story.
Mary (voiced as a girl by Bethany Whitmore) is brought up by an alcoholic mother and a withdrawn father, neither of whom instill any sense of self-worth in the friendless young girl. One day, while in the post office, she comes across a New York phone directory and decides to write to the first name she comes across to ask some fundamental questions of the American. Are babies in America born in pints of beer, she asks, for example.
As it turns out her target Max (beautifully voiced by Philip Seymour Hoffman) shares Mary's passion for chocolate and a kids' cartoon on TV called The Noblets. The correspondence that ensues shows that the odd couple share a lot more, like the fact that both long for love and friendship, or that both are bullied, or that neither understand people.
As the years go by, Max is diagnosed with Asberger's thanks to the revelations he undergoes as a result of Mary's letters, while Mary learns to love herself as a result of his. However, when she writes a book about him and his illness, Max is furious and the two fall out, sending the now 20-something Mary into a downward spiral of sherry and depression.
Design and music are perfectly in sync with the characters and the story, as are the voices of the cast including Toni Collette as older Mary and Eric Bana as her eventual husband, the sexually ambiguous Damian Popodopolous.
Production companies
Melodrama Pictures
Adirondack Pictures
Screen Australia
Film Victoria
US sales company
Icon
(1) 310 434 7300
International sales
Icon Entertainment International
(44) 20 8492 6300
Producer
Melanie Coombs
Executive producers
Mark Gooder
Paul Hardart
Tom Hardart
Bryce Menzies
Jonathan Page
Screenplay
Adam Elliot
Cinematography
Gerald Thompson
Production design
Adam Elliot
Music
Dale Cornelius
Voice cast
Toni Collette
Philip Seymour Hoffman
Barry Humphries
Eric Bana