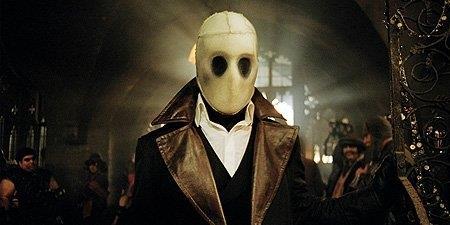 Leading Swiss independent distributor Ascot Elite, acquired the rights for German speaking Europe to another five titles to add to the previously announced black thriller comedyChawby Shin Jeong-Won.
The Zurich-based group picked up Gerald McMorrow's thriller Franklyn, starring Ryan Philippe, Sam Riley and Eva Green, which will have its German premiere at the Fantasy Film Fest Nights next month, from HanWay Films, and Mark A. Lewis's Val Kilmer-starring creature feature The Thaw from Voltage PIctures.

Nick Love's hooligan drama The Firm based on the 1988 BBC film of the same name was acquired from Protagonist Pictures for Ascot Elite's 'Best of British' line, while Jamie Thraves' Patricia Highsmith adaptation Cry Of The Owl, with Paddy Considine and Julia Stiles was picked up from Myriad Pictures.

In addition, Julian Gilbey's kidnap thriller A Lonely Place To Die, which is currently in pre-production and will feature Franka Potente in one of the leads, was bought from the film's producer Carnaby International for delivery in the first quarter of 2010.

Ascot's 2009 release lineup ranges from Gus van Sant's Harvey Milk biopic Milk and Hamlet 2 with UK comedian Steve Coogan to John Woo's Red Cliff, starring Tony Leung, Takeshi Kaneshiro and Zhang Fengyi and Terrence Malick's The Tree Of Life, with Brad Pitt, Sean Penn and Jessica Chastain, to Mikael Hafstroem's epic espionage thriller Shanghai.